The Best Investment You Can Make In The Sports Card Market!!!
This installment of the High Upside Show is free for everyone. I send this email to our investors/collectors daily. If you would also like to receive it every morning, join the other investors today!

---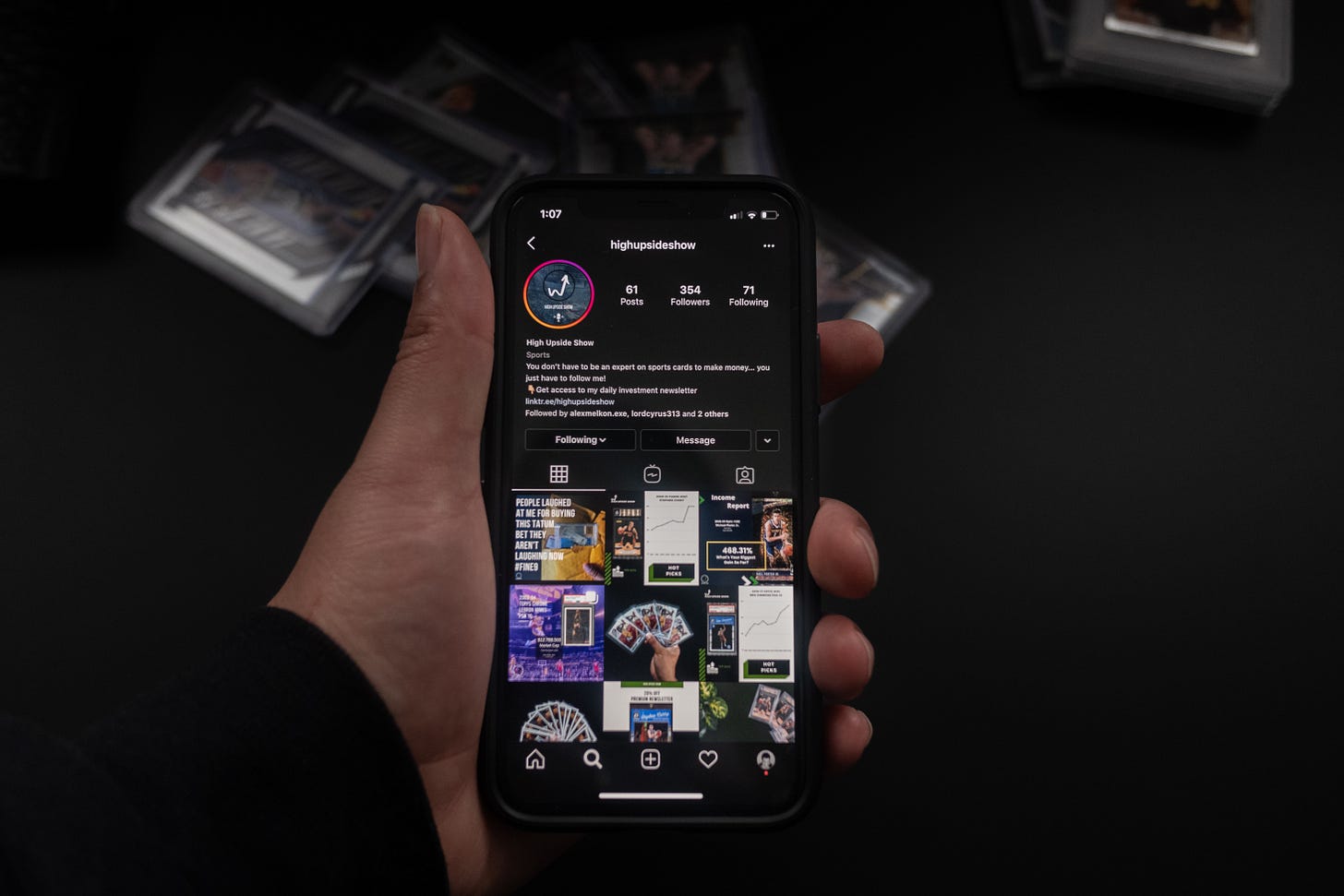 You ever try explaining the world of sports cards to a friend or family member? They look at you crazy right? I was breaking it down to a friend of mine this morning and she just had a million questions. She wanted to know how and why I thought a card of Stephen Curry would be worth $1,000 one day, like to her that just seemed insane. That was until I broke down the prices of LeBron and some of the newer players like Luka and Zion. It didn't take her long to agree with me, in fact, she predicted that the Stephen Curry card would be worth $2,000… I hope she's right.
Throughout our conversation, we talked about how to buy and sell cards. I explained to her that most of my transactions were done through eBay, as they have the largest audience. I then explained to her that I pay eBay a fee for every transaction and she was blown away by how much I actually gave to them.
"So if you sell that card for $1,000 you have to give ebay $100?"
Now to me, paying eBay has never been a problem, I guess it's because I'm just used to paying them, but after we got off the phone… I was curious. How much do I actually pay eBay?
This led me to my account summary, where eBay conveniently breaks down your fees for you. I haven't sold too many cards this year, as I've been holding, so I decided to look at my fees over the last 12 months.

Now to some this may not be a lot of money, everyone moves cards at different volumes, but it blew me away, mainly because most of my large transactions have been done outside of eBay… Meaning if I would have sold my cards there, well then, I would have paid off A LOT MORE.
That's when it hit me, we spend so much time trying to find the best players to invest in, that sometimes I think we ignore one of the more important investments… and that's investing in ourselves. It sounds cheesy, but it's true.
Imagine if you had your own platform, maybe it's a newsletter or a Discord chat or Facebook group or hell, even an Instagram account. If you put money into something like that then that could essentially save you a lot of money every year, in my case, $2,224.27!
For example, let's say I took some of that money and bought a really nice camera, that would allow me to post high-quality images to my Instagram feed or Facebook group… This would likely increase my chances to move my cards or make a name for myself.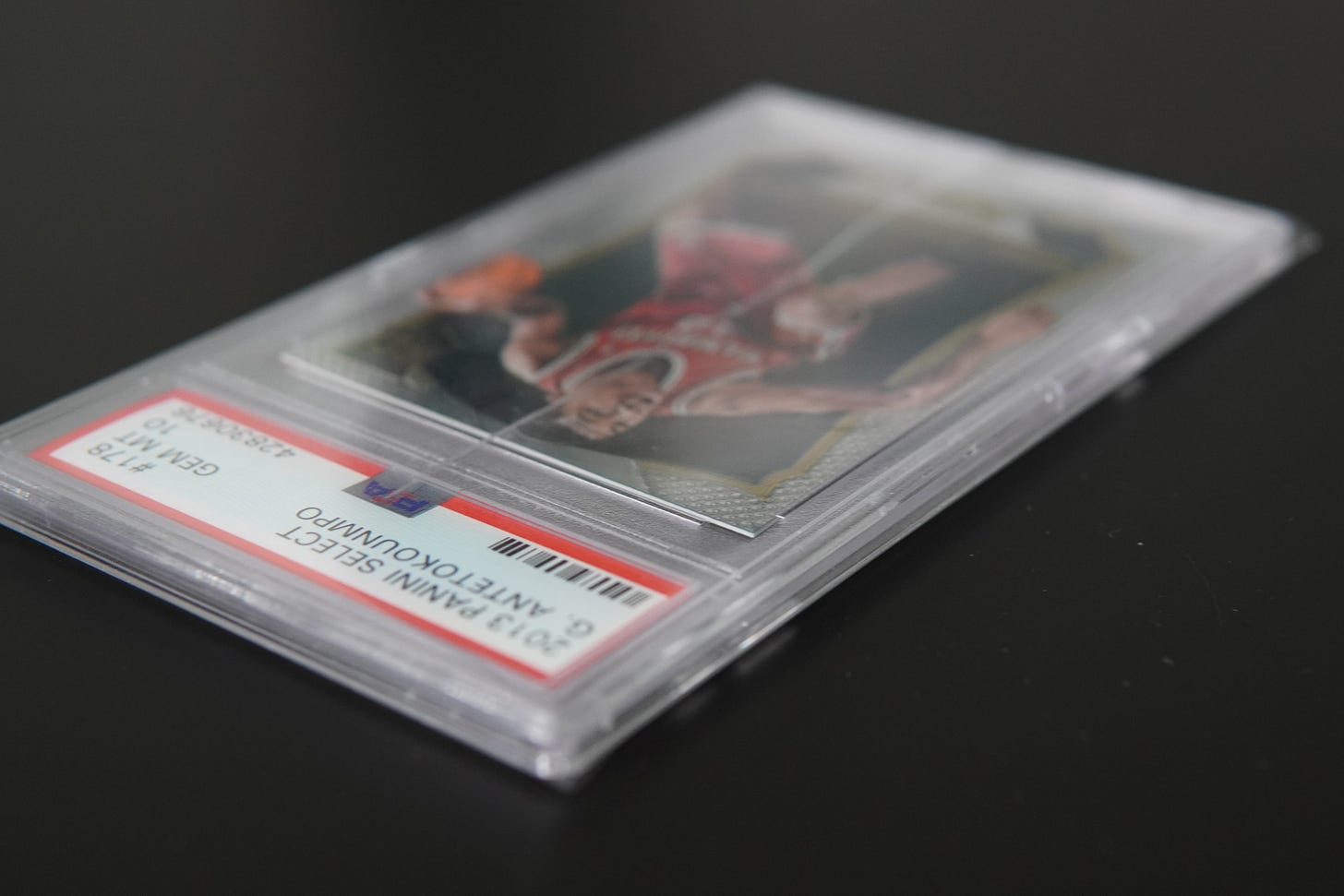 For example, I was able to move this card, which is obviously damaged, with no problem because I had a camera that was able to capture its true condition. My buyer was confident solely based on the images that I provided.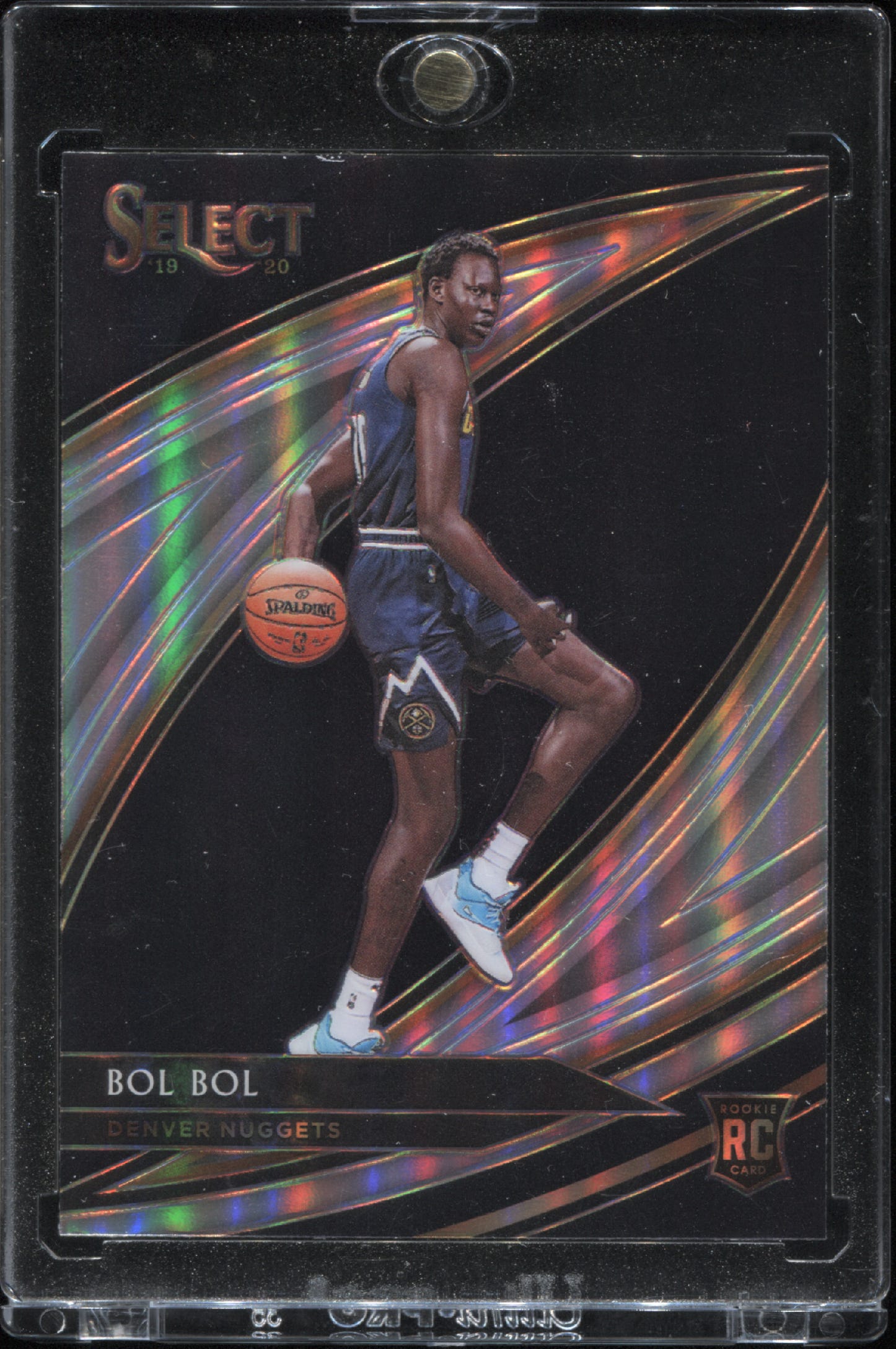 And maybe it's not a camera, maybe it's a scanner or some really nice magnetic cases. That's what I use for my images, everything I scan that's non-graded goes in a magnetic case… I spend a few extra dollars just to give my images some extra appeal to them.
Another thing you could invest in some props, I see tons of people who show off their cards invest in table mats with their names on them or little boards that allow you to apply your username to them for brand awareness.

What else can we do? I was even thinking about attending Nationals. I could have taken that $2k and spent it on a trip, you know to sell some of my higher end cards in person. Obviously, this is a case by case basis, as some people need money from the market right away, but man, if your pockets allowed it, how cool would this be?
Every transaction you do outside of eBay saves you 10%, that's a huge win, especially on a year to year bases. The idea that I could have saved $2,000 if I worked a little harder and tried to move my cards outside of eBay is just insane to me. Who wouldn't want an extra $2,000? Some people don't see that type of bonus from their job after working a year, but here you have it right in your hands.
Just some food for thought. Let me know what you think… are you going to up your social media game or make a plan to sell some cards in person once the world is back to normal or are do you view that 10% fee as a convenience play? Either way, shoot me a follow on Instagram… after all, that's the only reason I wrote this, so I can get my followers up haha.
---
If you want to keep track of what I'm buying and when I'm selling then follow me on Twitter @HighUpsideShow also, check out the podcast, I need everyone's support to help get it noticed!