Morning BINS
This is a premium newsletter. Thanks again for subscribing! As a paid subscriber you get access to everything I'm doing… As I'm doing it! As a member, you also gain access to discounts and perks from some of the leaders in this space. Check them out below!

---

2013-14 Select #178 Giannis Antetokounmpo PSA 10 | Previous Comp: $2,125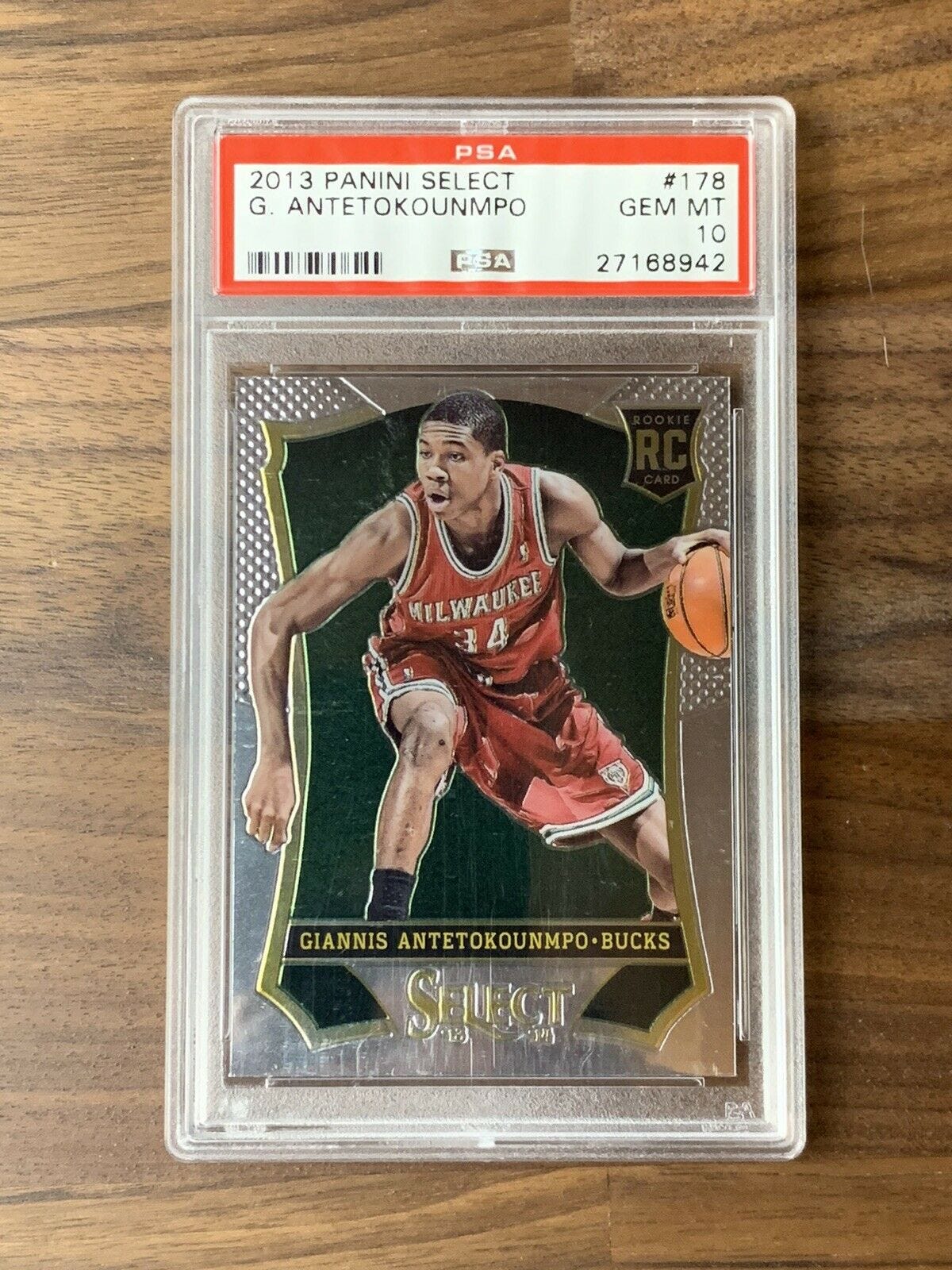 I love Giannis, I think people are counting him out as a championship contender, but if we're being honest, he and the Bucks probably have the easiest road to the Finals out of any team in the Playoffs.

If he wins, his cards will skyrocket, but remember, betting on the Finals is a gamble, and though his road may be the easiest… It's not guaranteed. The beauty about this card is that Giannis is going to be a stud for quite sometime, so rather he wins this year or a few years from now, this will be one of the top cards to have.
---
1992-93 Topps Gold #362 Shaquille O'Neal PSA 8 | Previous Comp: $149.99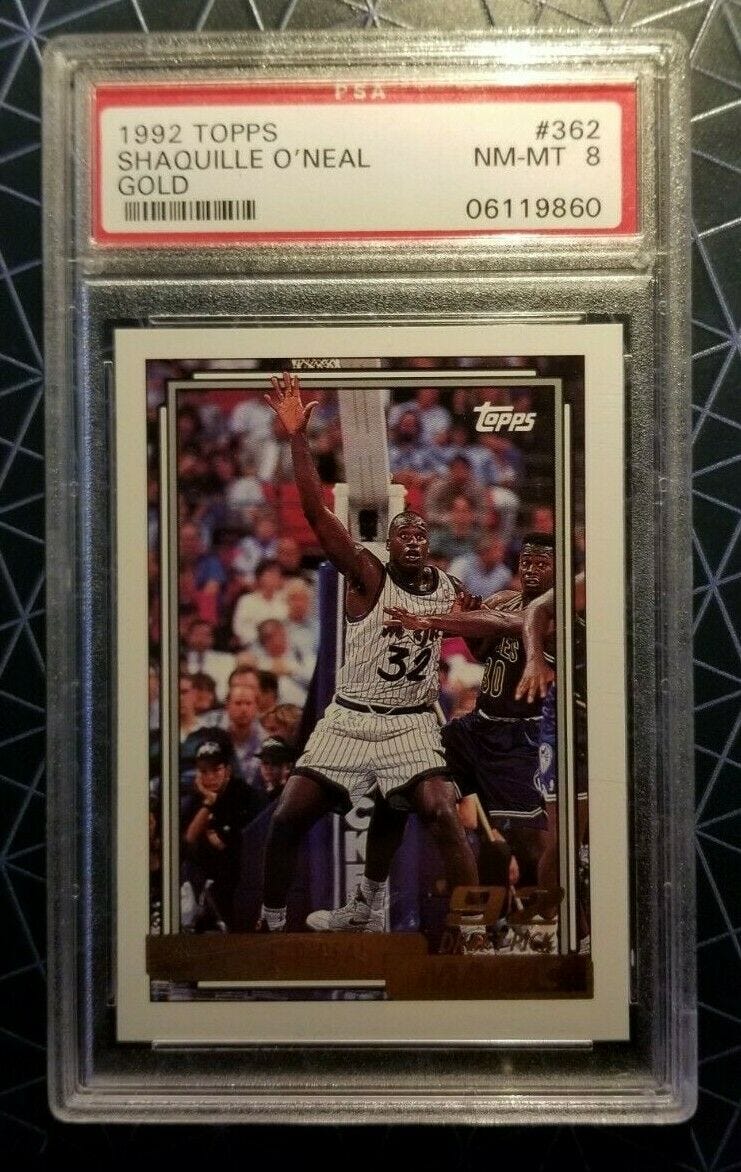 If you look at the prices of Kobe's Topps RC then you may see some similarities here when you compare them to Shaq's Topps Gold. The PSA 10 Golds go for around $4,500, similar to Kobe Topps PSA 10.

If you look at the PSA 9 Golds you can start to see similarities as well, they're beginning to sell at close to/around a similar price point as Kobe PSA 9 Topps Base.

However, the PSA 8… They're not even close. If we're looking at the price of Kobe Topps as the main comparison then the sells should look like this.

PSA 10 | $4,500
PSA 9 | $950
PSA 8 | $425

Currently, the Shaq's are about half the price of this, could be an opportunity for a quick flip. The question is are the 8's going to be sought after.
---
1996-97 Topps #138 Kobe Bryant PSA 10 | Previous Comp: $3,950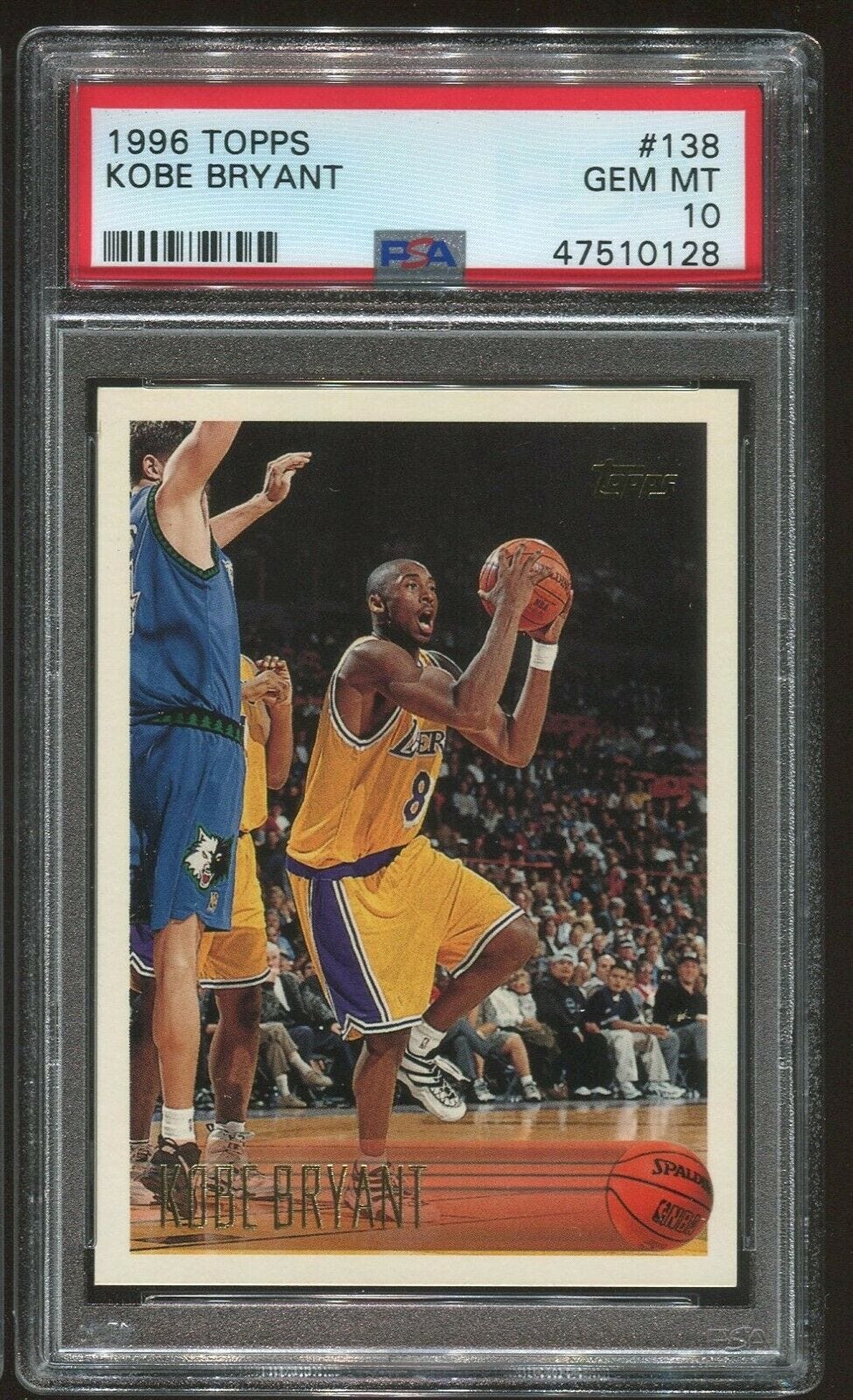 These have taken a nice dip, almost 25% from their all time high, might be a good time to go scoop some. Scared money doesn't make money, if this card was posted for under $4K 2 weeks ago it wouldn't last 5 minutes… Now it's just sitting there.

None of the fundamentals of Kobe have changed, yet the price is down. Do you think the Kobe market will continue to fall or do you see this as an opportunity to get in for cheap?
---
If you want to keep track of what I'm buying and when I'm selling then follow me on Twitter @HighUpsideShow also, check out the podcast, thank you for your continued support.
Disclaimer:
The High Upside Show does not guarantee the accuracy, reliability, or completeness of any information provided on our website or any of our affiliated pages. All information provided is for educational purposes only. The High Upside Show goal isn't to tell you how to spend your money but to simply show you different options within the sports card market.
You are responsible for your own investment decisions. The High Upside Show will not be responsible for any decisions you make, as we highly suggest that you do your own research before making any commitments. If you ignore our advice to do your own research and you chose to buy/sell solely off the information that you see on our site, then you have made a conscious, willing, free, and personal decision to do so.
The High Upside Show is an EPN affiliate program. By clicking eBay links in articles, as well as the newsletter, you acknowledge that The High Upside Show receives a commission on sales from eBay.
* contains an auction that is affiliated with the writer of this newsletter.