Morning BINS
Want to check out my investment portfolio? Check it out below! You'll get exclusive access to everything I buy and sell, my Market Talk Discord group chat, as well as my weekly Sports Card Pick of the Week!

---

2013-14 Prizm Silver #290 Giannis Antetokounmpo PSA 10 | Previous Comp: $43,000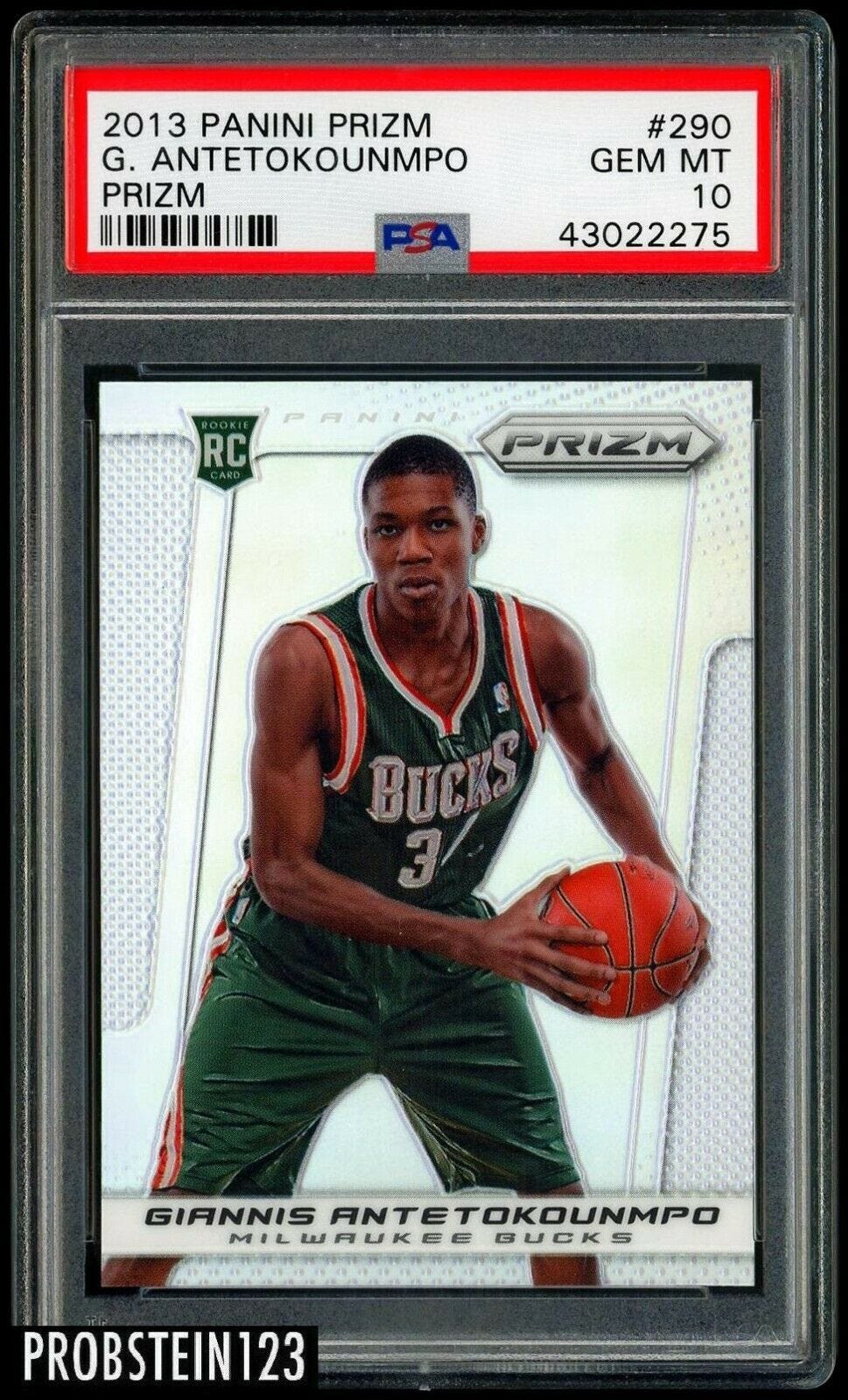 I don't know what kind of pockets everyone has here, but what I do know is that you don't see this card too often. The last one sold for $43,000, which may seem expensive, but if you apply the Market Cap Method then you'll see that this card is actually quite cheap. It's quite similar to Stephen Curry's situation.

I don't know where this will go in the future, but the predicted value is quite high, especially if Giannis reaches his full potential. For those wondering, the Stephen Curry Topps Chrome Refractor PSA 10 is already at $40,000 with 8 days left. It took a long time for people to see how rare/limited that card was and I think it'll be the same for Giannis… assuming he is the Giannis we expect him to be moving forward.

$43,000 is a big if, but the market is the market.
---
2018-19 Donruss Optic Fast Break Holo #198 Trae Young PSA 10 | Previous Comp: $366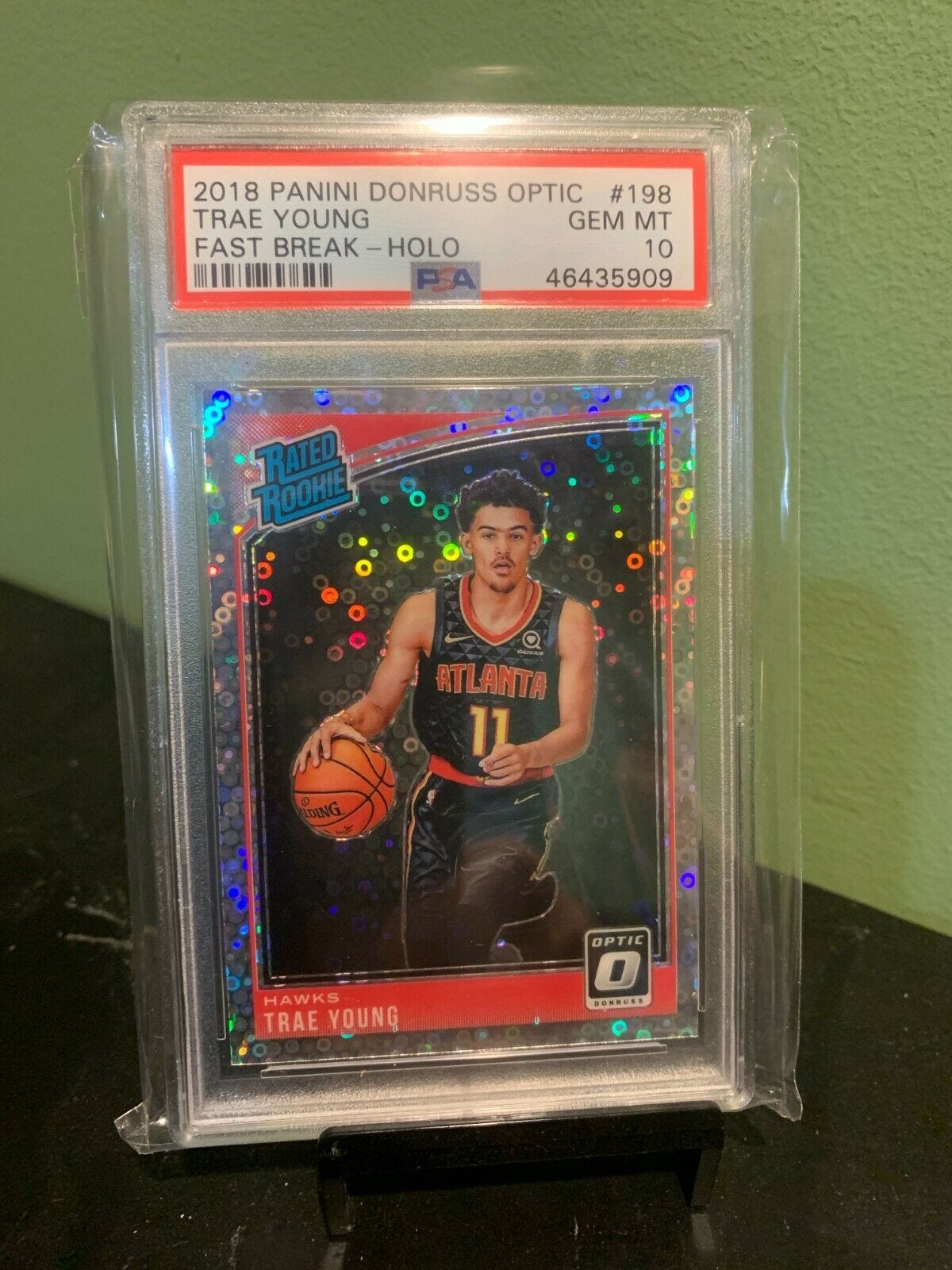 This one is for long term investors here, as the market isn't to keen on Fast Break parallels… but when you look at the numbers you can't help but ask yourself why... In a world where cards as being mass-produced, Fast Break is just sitting here, as limited as can be.

If Trae turns out to be the superstar I expect him to, I can't imagine that collectors/investors wouldn't be running back to grab this card.

It's a Holo, it's extremely limited, as they're only 38 PSA 10 in circulation and it's currently a 3rd of the price of his actual Holo.

This isn't the case with Luka, if you apply the Multiplier Method then you can see that his Fast Break is only half the price of his Holo, which I'd still consider it undervalued.

This particular BIN is about $60 higher than the previous comp, but with them being limited it might be the only chance to grab it before they move back up.

---
2018-19 Select Courtside #229 Luka Doncic PSA 10 w/ 2019-20 Prizm Silver #75 Luka Doncic PSA 10 | Previous Comp: $5,500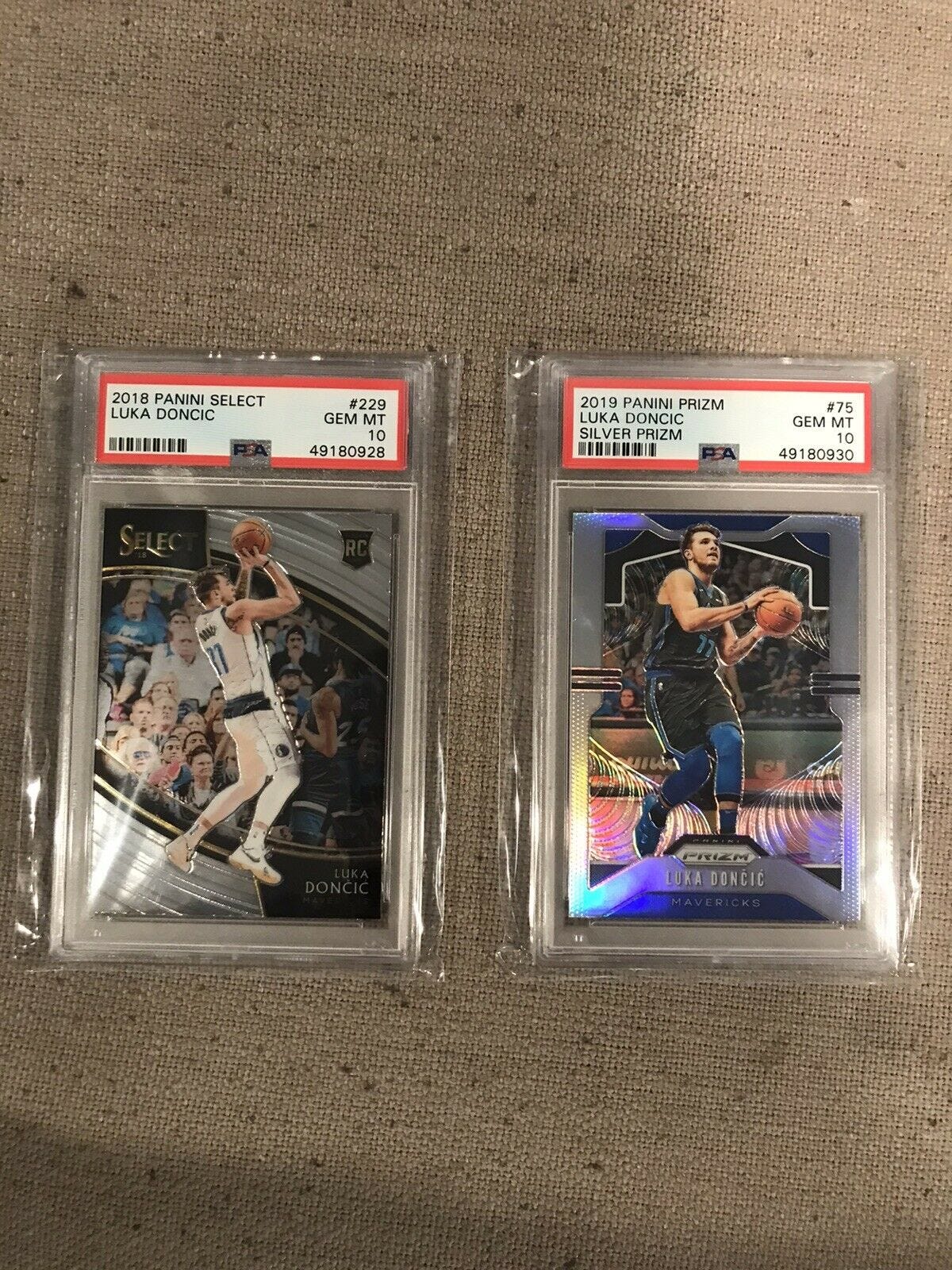 This one has the potential to be a steal… an expensive steal but a steal nonetheless. The last Courtside PSA 10 of Luka sold $5,500 via BIN ($4,050 in auction). Here you have the same card, but it also includes a 2nd year Prizm Silver PSA 10, which carries a $500 value by itself!

This would be a solid BIN to hit, considering how rare the Courtside is, but the seller has a best offer option, meaning you might be able to grab it for cheaper.

An offer of $4,500 would seem to be fair, but trying to go $4,000 or so (assuming the seller just wants to sell) could be an even better deal. Either way, Luka is probably going to dominate next season, so this might be the last time you'll be able to grab this card at this value, you know, assuming the market returns.
---
If you want to keep track of what I'm buying and when I'm selling then follow me on Twitter @HighUpsideShow also, check out the podcast, thank you for your continued support.
Disclaimer:
The High Upside Show does not guarantee the accuracy, reliability, or completeness of any information provided on our website or any of our affiliated pages. All information provided is for educational purposes only. The High Upside Show goal isn't to tell you how to spend your money but to simply show you different options within the sports card market.
You are responsible for your own investment decisions. The High Upside Show will not be responsible for any decisions you make, as we highly suggest that you do your own research before making any commitments. If you ignore our advice to do your own research and you chose to buy/sell solely off the information that you see on our site, then you have made a conscious, willing, free, and personal decision to do so.
The High Upside Show is an EPN affiliate program. By clicking eBay links in articles, as well as the newsletter, you acknowledge that The High Upside Show receives a commission on sales from eBay.