Morning BINS
This is a premium newsletter. Thanks again for subscribing! As a paid subscriber you get access to everything I'm doing… As I'm doing it! As a member, you also gain access to discounts and perks from some of the leaders in this space. Check them out below!

---

2017-18 Donruss Optic #198 Jayson Tatum PSA 10 | Previous Comp: $450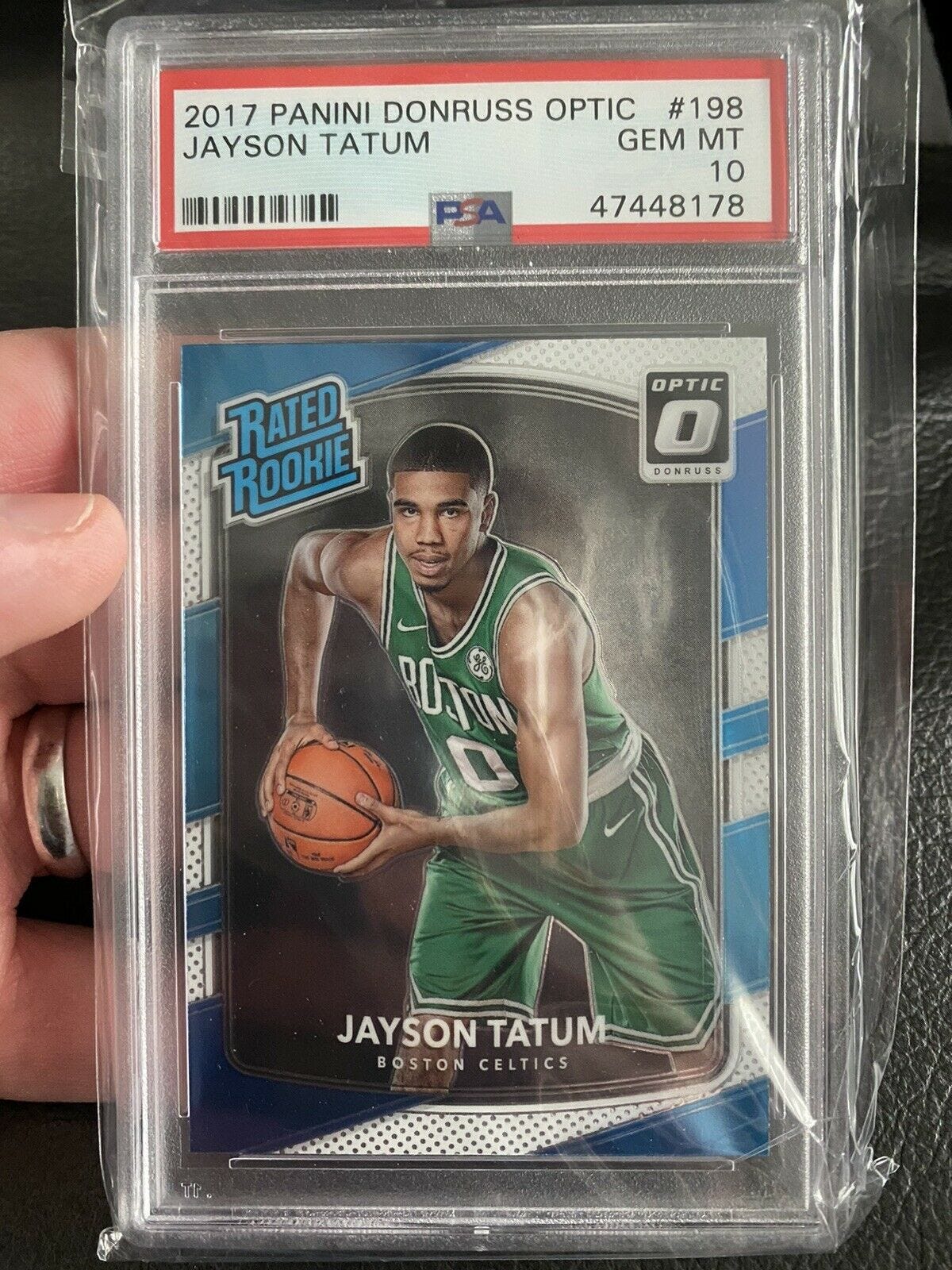 Tatum didn't dominate last night, but the Celtics are obviously the favorite to reach the ECF. If Tatum can hold his own against Giannis in the bucks then his prices will increase without friction… If they can come out on top and beat the Celtics, then I wouldn't be surprised if we saw prices that rivaled Luka's current prices.

---
1986-97 Fleer Stickers #8 Michael Jordan PSA 7 | Previous Comp: $689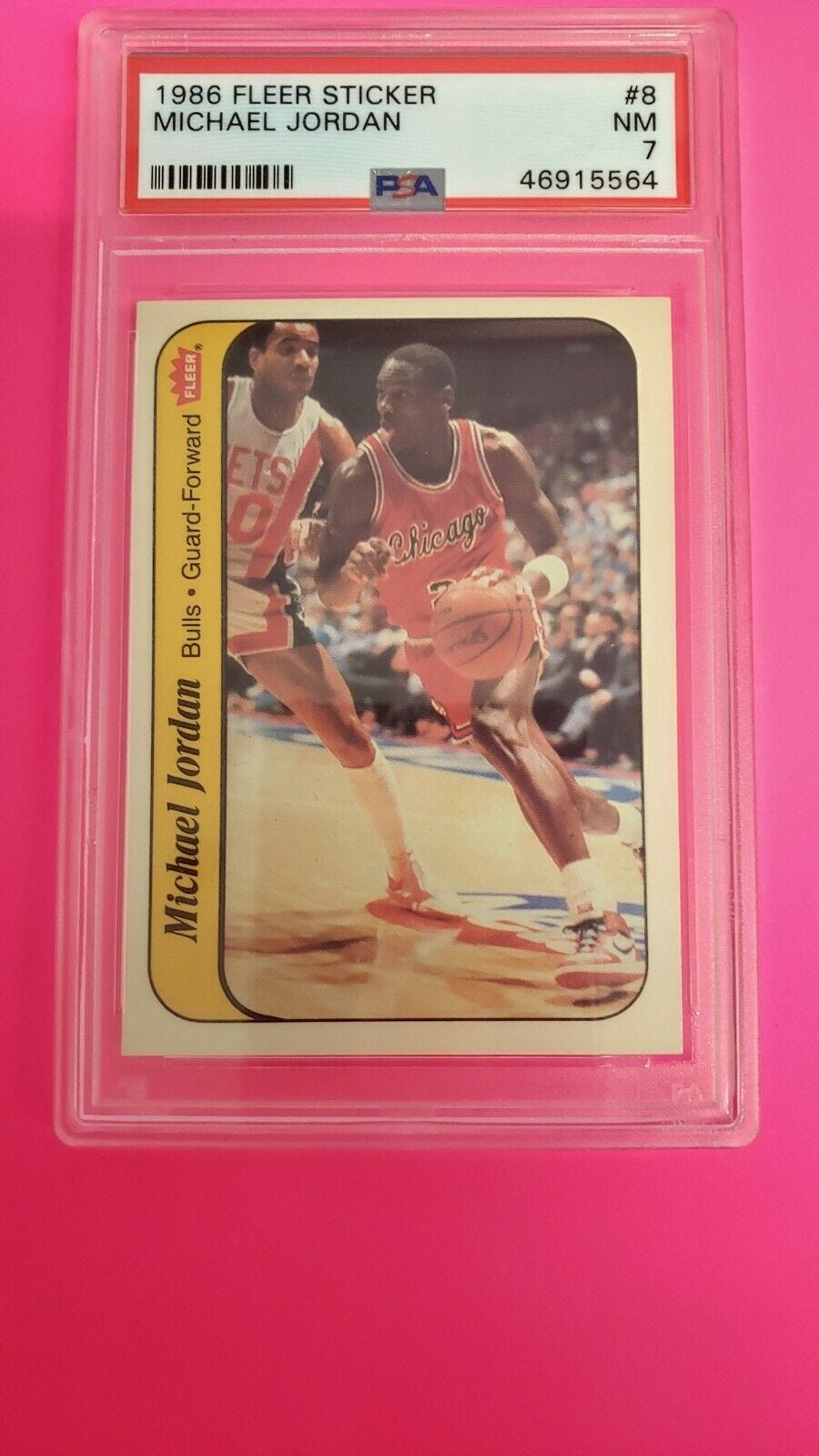 With Soccer… I mean Futball dominating the current sports cards scene it only makes sense to think that Sticker cards are going to take off. I talked about this a little while ago and while the prices of Sticker rookies have gone up, they haven't EXPLODED. I think that's going to change and I believe it will impact several superstars including Stephen Curry, James Harden, Anthony Davis and whoever else is apart of the Panini era… We might even see LeBron's Bazooka spike.

More importantly, we'll likely see a rise in Jordan's Sticker, which is kind of underrated. I mean, Jordan's sticker rookie in a PSA 7 is around the same price as a LeBron Topps rookie, that shouldn't be the case… right?
---
---
If you want to keep track of what I'm buying and when I'm selling then follow me on Twitter @HighUpsideShow also, check out the podcast, thank you for your continued support.
Disclaimer:
The High Upside Show does not guarantee the accuracy, reliability, or completeness of any information provided on our website or any of our affiliated pages. All information provided is for educational purposes only. The High Upside Show goal isn't to tell you how to spend your money but to simply show you different options within the sports card market.
You are responsible for your own investment decisions. The High Upside Show will not be responsible for any decisions you make, as we highly suggest that you do your own research before making any commitments. If you ignore our advice to do your own research and you chose to buy/sell solely off the information that you see on our site, then you have made a conscious, willing, free, and personal decision to do so.
The High Upside Show is an EPN affiliate program. By clicking eBay links in articles, as well as the newsletter, you acknowledge that The High Upside Show receives a commission on sales from eBay.
* contains an auction that is affiliated with the writer of this newsletter.