If Sports Cards Had Market Caps
This installment of the High Upside Show is free for everyone. If you would receive an email like this every morning, as well as gain access to my investment journal then check out the premium newsletter today!

---
I factor in several things when investing in sports cards. I obviously look at stats, scouting reports, and where the player sits on the depth chart. But I have so unique techniques as well. Like sometimes I'll put my favorite prospects on a team and then simulate a few seasons of 2K to see how they progress. I also play cost attention to assist, I feel like if you have a decent assist ratio then the coach will likely allow you to push/have the ball more. This is why Nikola Jokic was an obvious buy for me.
Another weird thing I'll do for established players is look at their pop reports and see what their overall market cap is. This was a technique I used when I invested in crypto projects a few years back. For the most part, you'll find what you think you'll find, but sometimes you'll come across a card and see that the gap between the overall market value is far too wide… That's usually a buy indicator. Here are a few examples of what some of the more popular cards of our generation look like.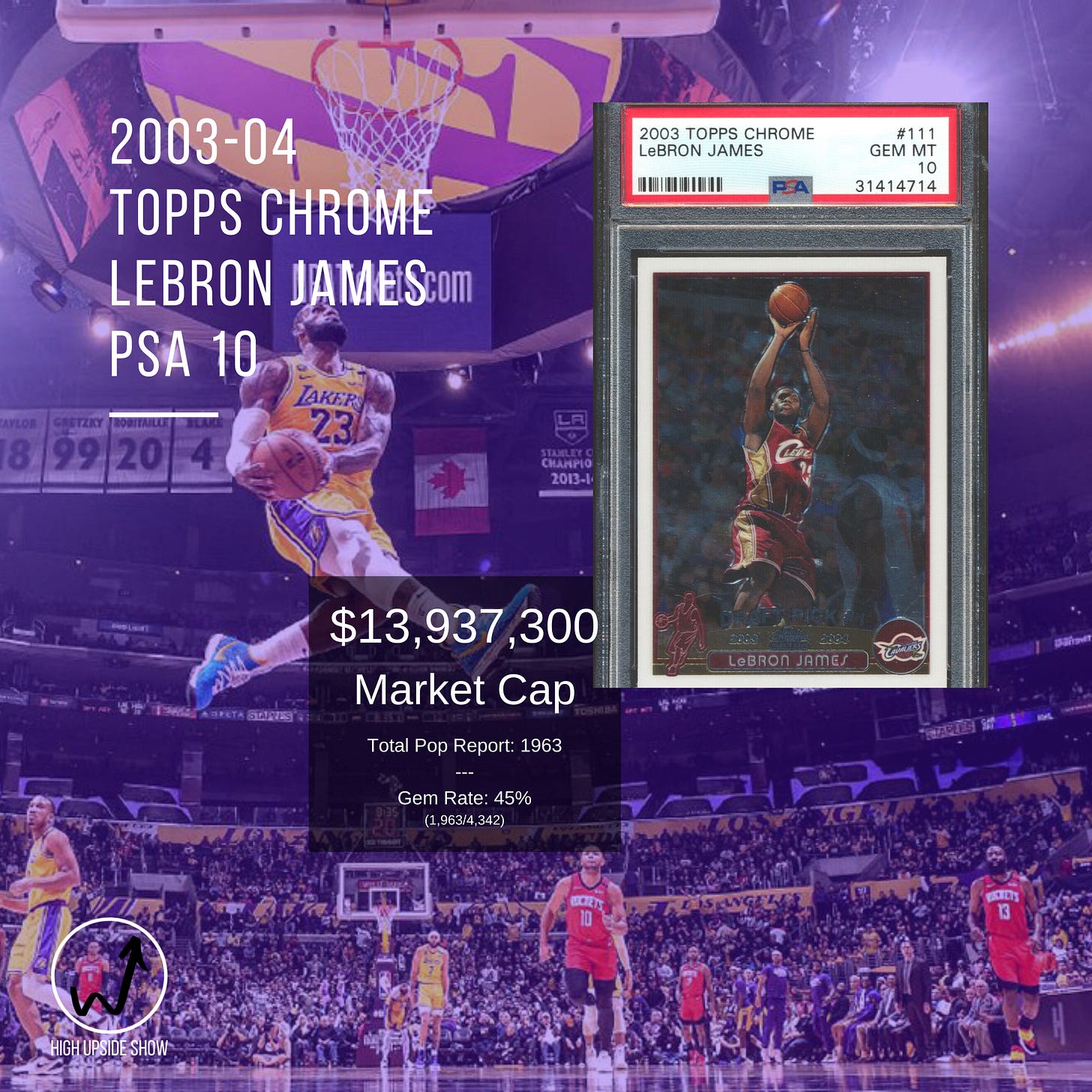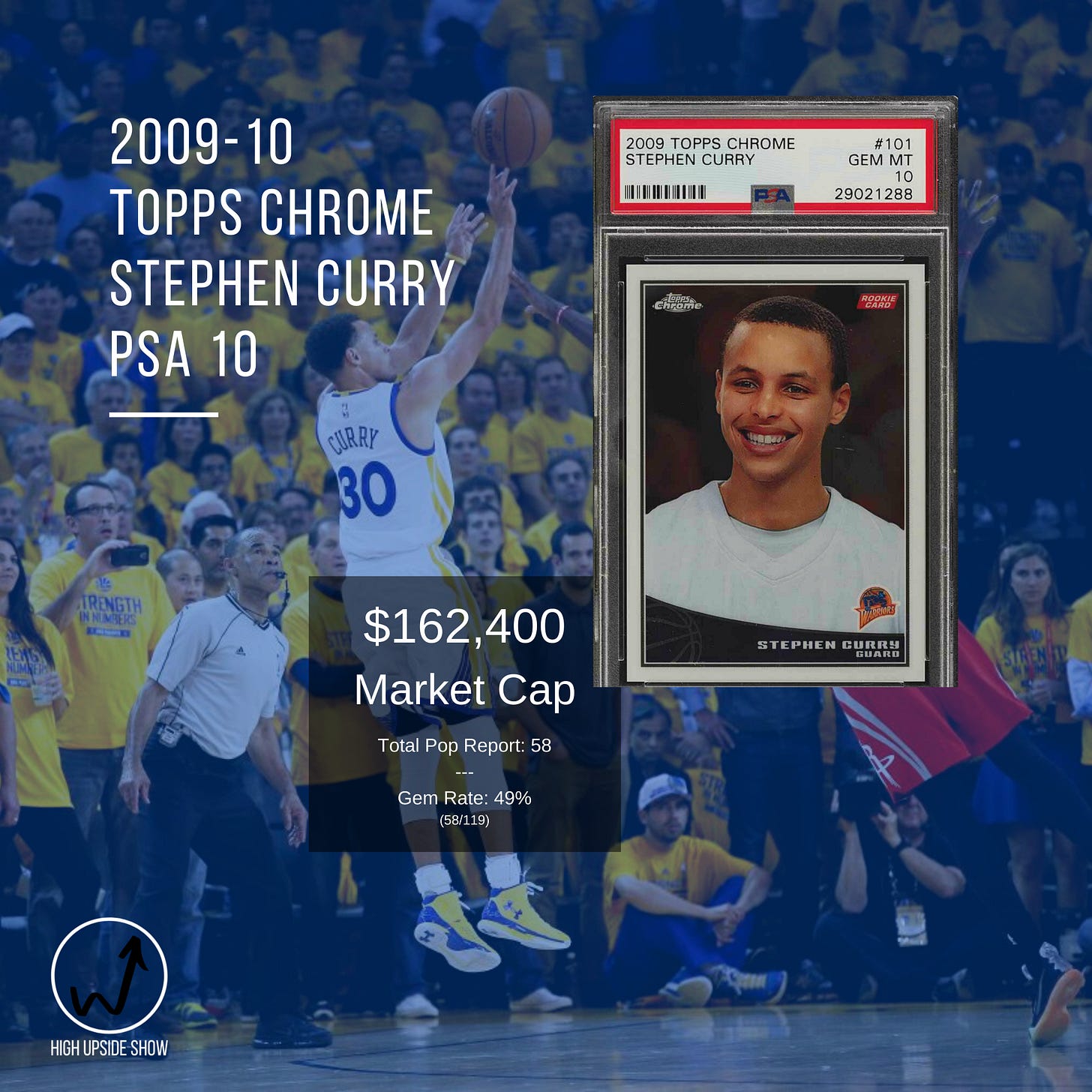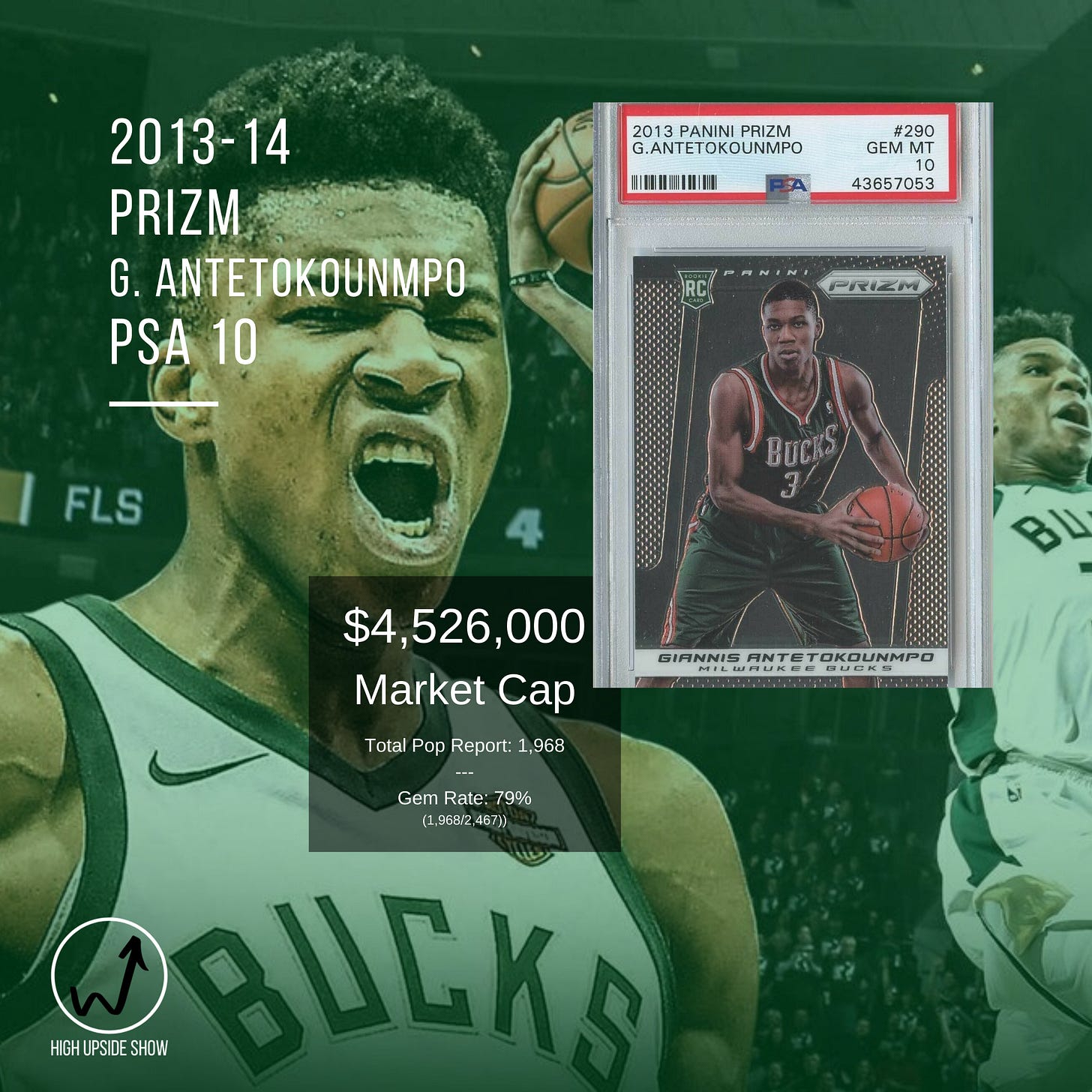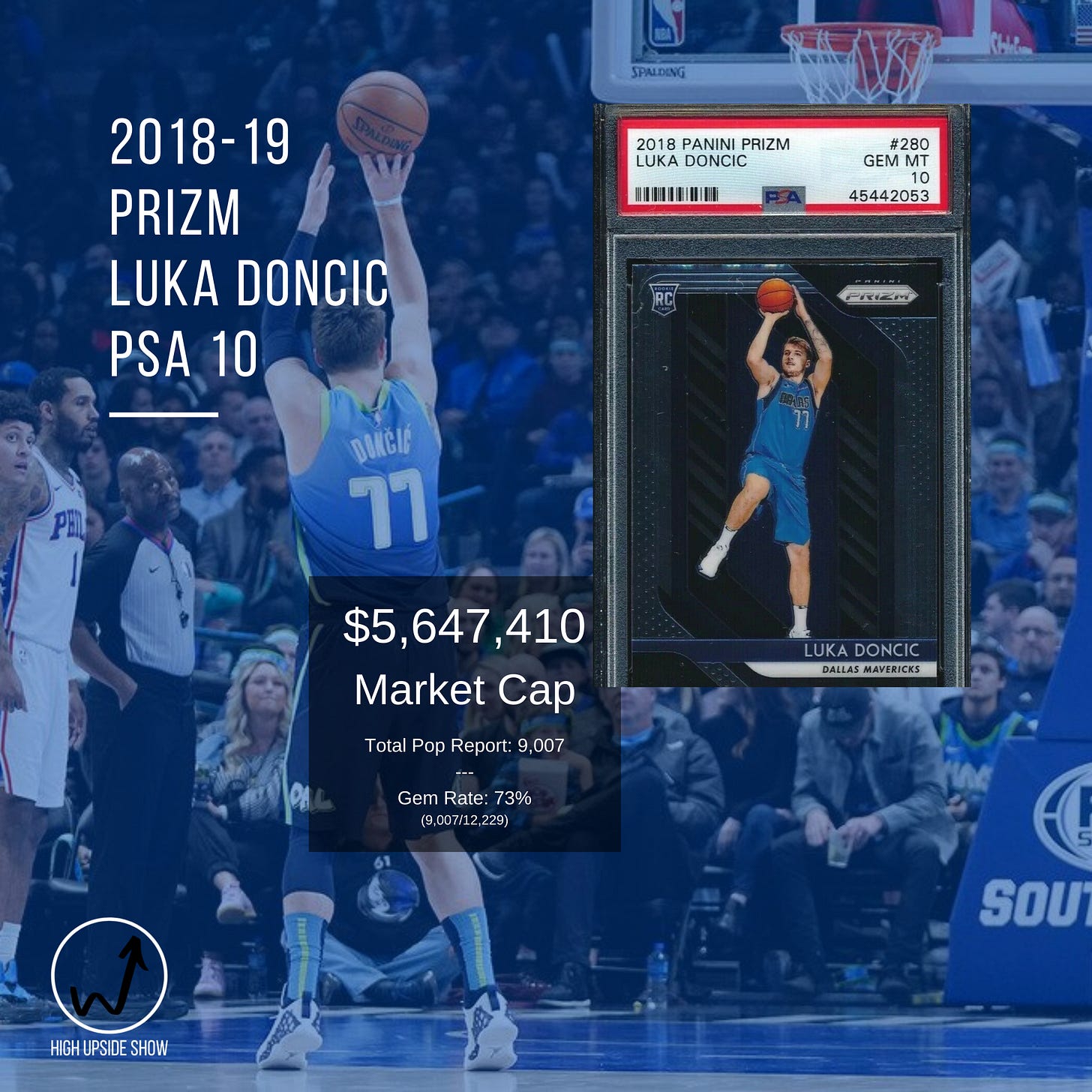 Noticing a buying opportunity there? I do… Such a good buying opportunity that I'm kind of upset I'm sharing this haha.
Anyway, here's how those cards stack up against the holy grail…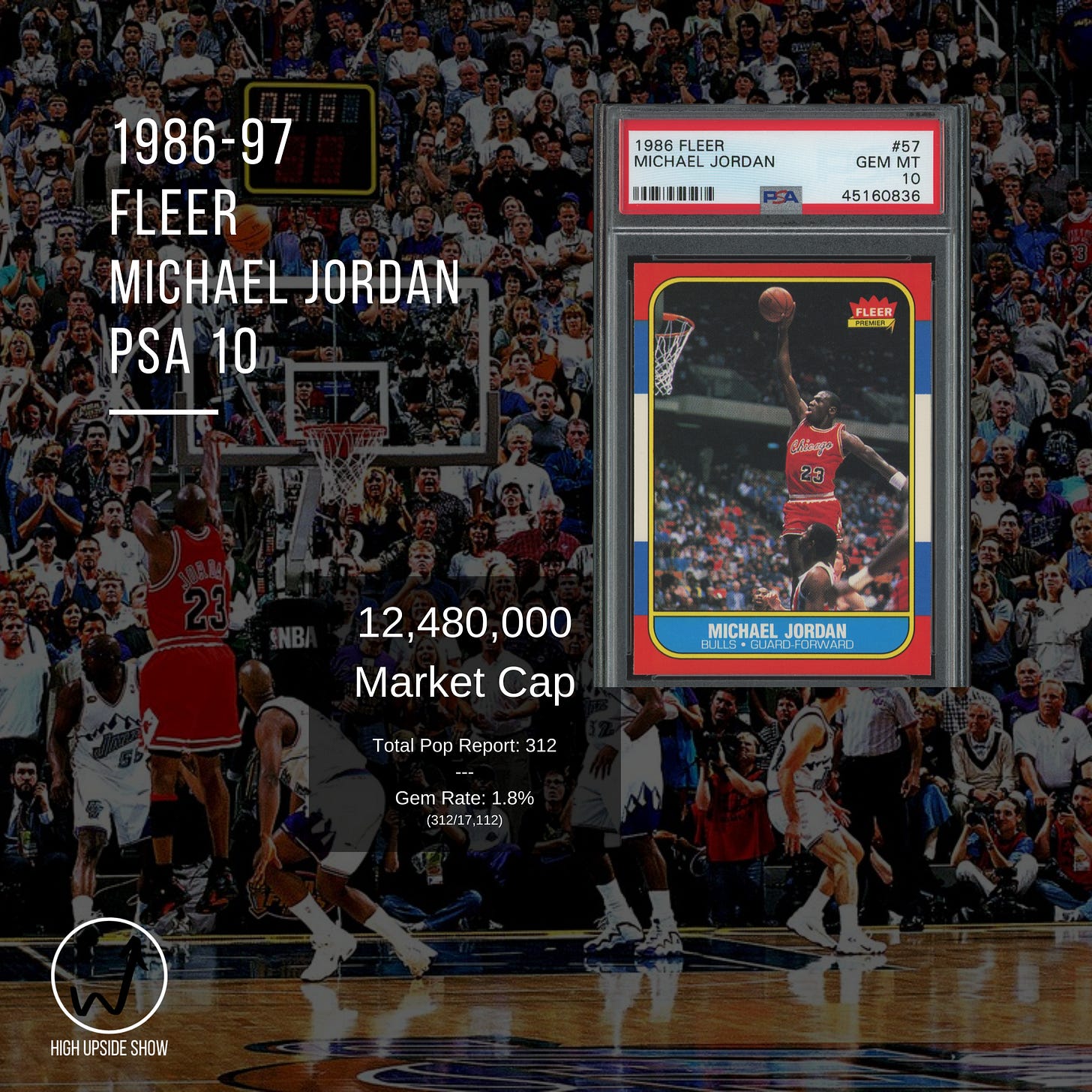 So, how do you find these reports?
Well, I'm sure many of you know, but for those who don't here's some step-by-step instructions.
First, you want to go to PSA pop reports.
From there you would type in the player and set you're searching (you can also search by player, but searching the set narrows down the search for you).

From there you would click on the desired set you're looking for.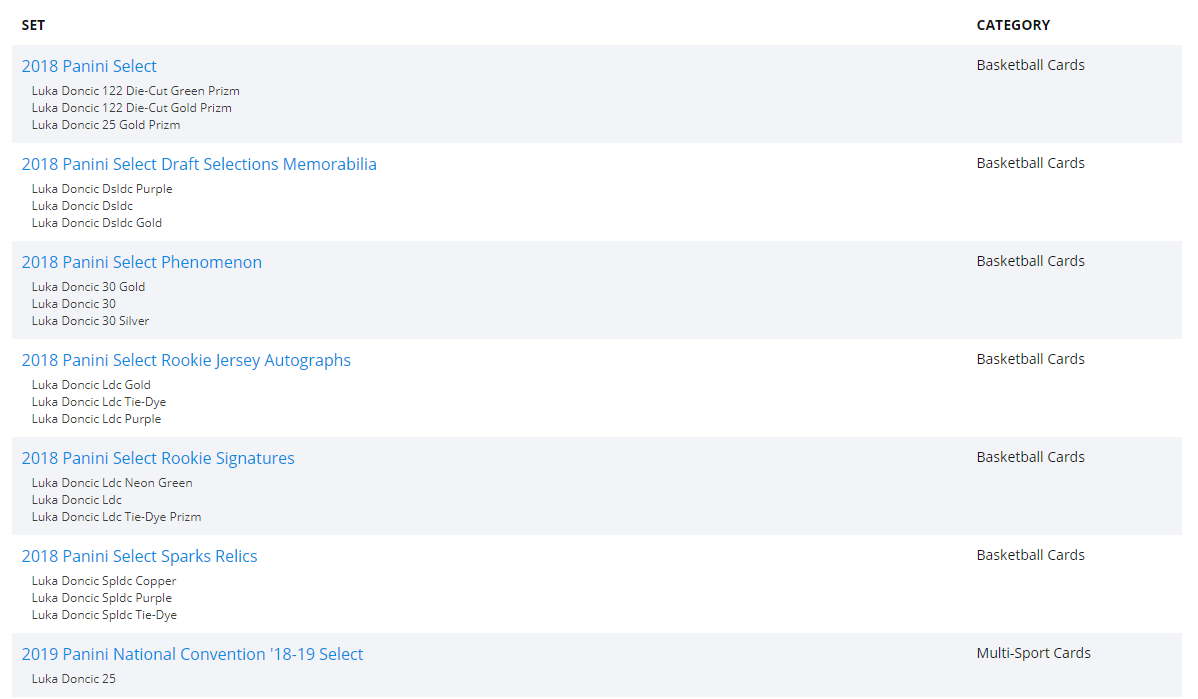 Now when it brings up the pop report, it's going to bring up the entire set, so even though you search for Luka (in this example) the first card you see for Select will be Stephen Curry, as he's #1 in the set.
So you then have to narrow your search again, by typing in Luka's name. This would then bring up every card in that set that features Luka and has been graded by PSA.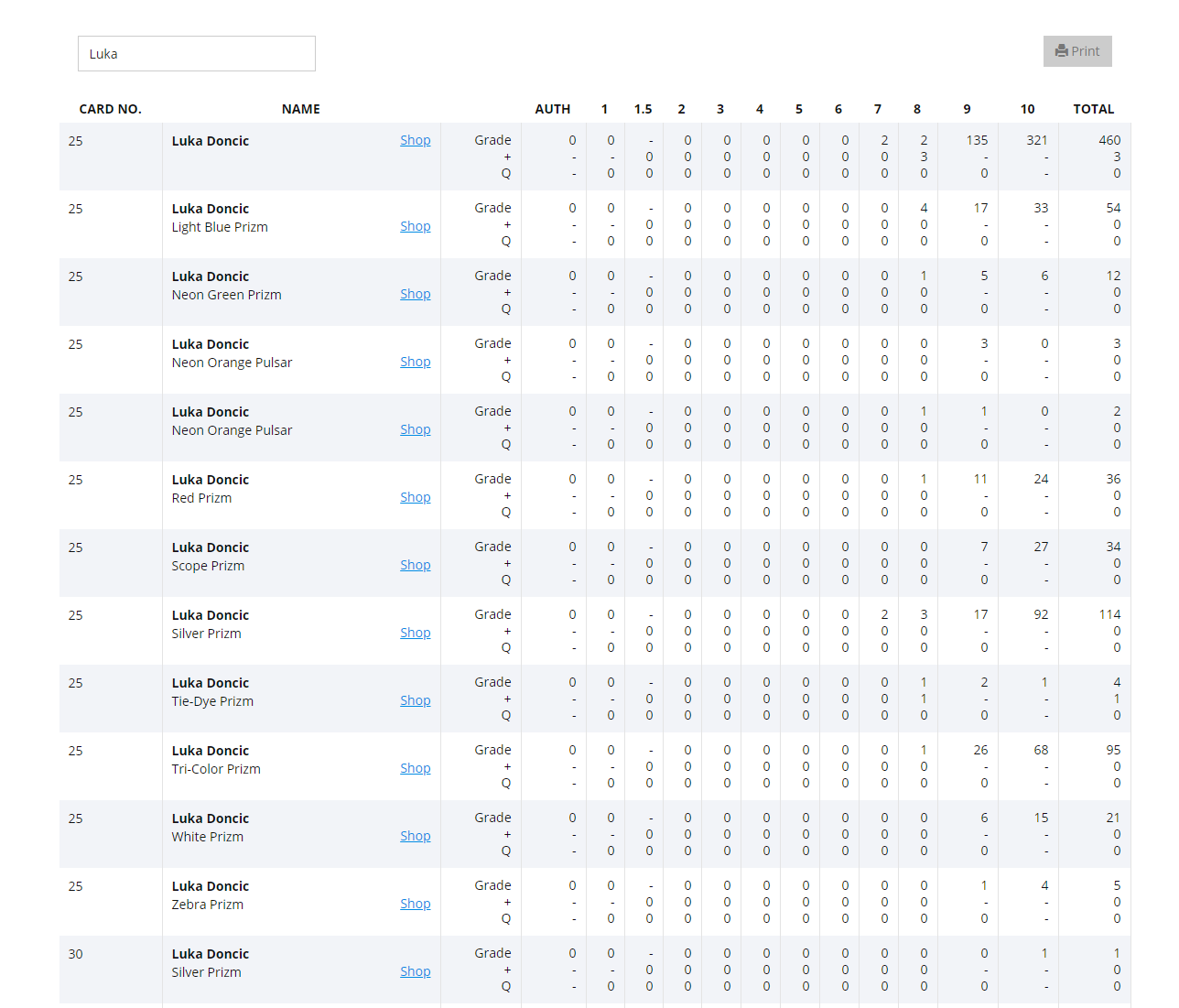 And that's it, now you can see the pop report. It shows every grade of every card. What I did to get the total market cap was take the number of PSA 10's and multiply that by the card's average cost. This is called research my friends… and it's a lot more tedious then it looks.
Anyway, now that you have this information, go find some hidden gems. Happy investing!
---
If you want to keep track of what I'm buying and when I'm selling then follow me on Twitter @HighUpsideShow also, check out the podcast, I need everyone's support to help get it noticed!
Disclaimer:
The High Upside Show does not guarantee the accuracy, reliability, or completeness of any information provided on our website or any of our affiliated pages. All information provided is for educational purposes only. The High Upside Show goal isn't to tell you how to spend your money but to simply show you different options within the sports card market.
You are responsible for your own investment decisions. The High Upside Show will not be responsible for any decisions you make, as we highly suggest that you do your own research before making any commitments. If you ignore our advice to do your own research and you chose to buy/sell solely off the information that you see on our site, then you have made a conscious, willing, free, and personal decision to do so.
The High Upside Show is an EPN affiliate program. By clicking eBay links in articles, as well as the newsletter, you acknowledge that The High Upside Show receives a commission on sales from eBay.