Everything You Need To Start Investing In Sports Cards
This installment of the High Upside Show is free for everyone. If you would receive an email like this every morning, as well as gain access to my investment journal then check out the premium newsletter today!

---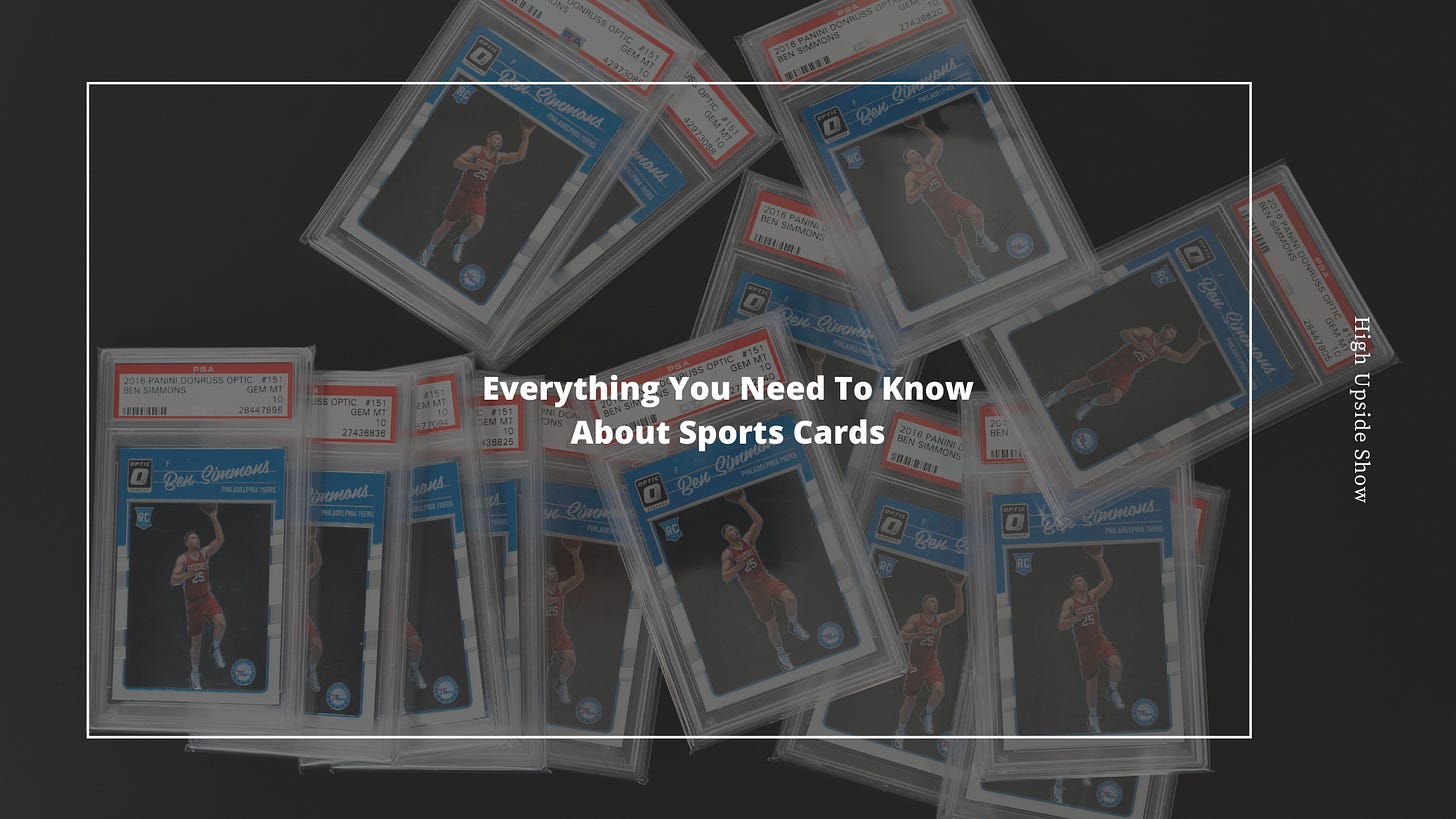 The investing side of sports cards is heating up, I can tell just by looking at the prices. Optimism is up and rightfully so, as the next generation of stars are almost ready to take over.
Card prices have literally doubled over the last month or so. I recently sold a few Porzinigs Prizm PSA 10 rookie cards at $30 and that person overpaid. Today, you'd be lucky to get one for $60… Talk about seller's remorse.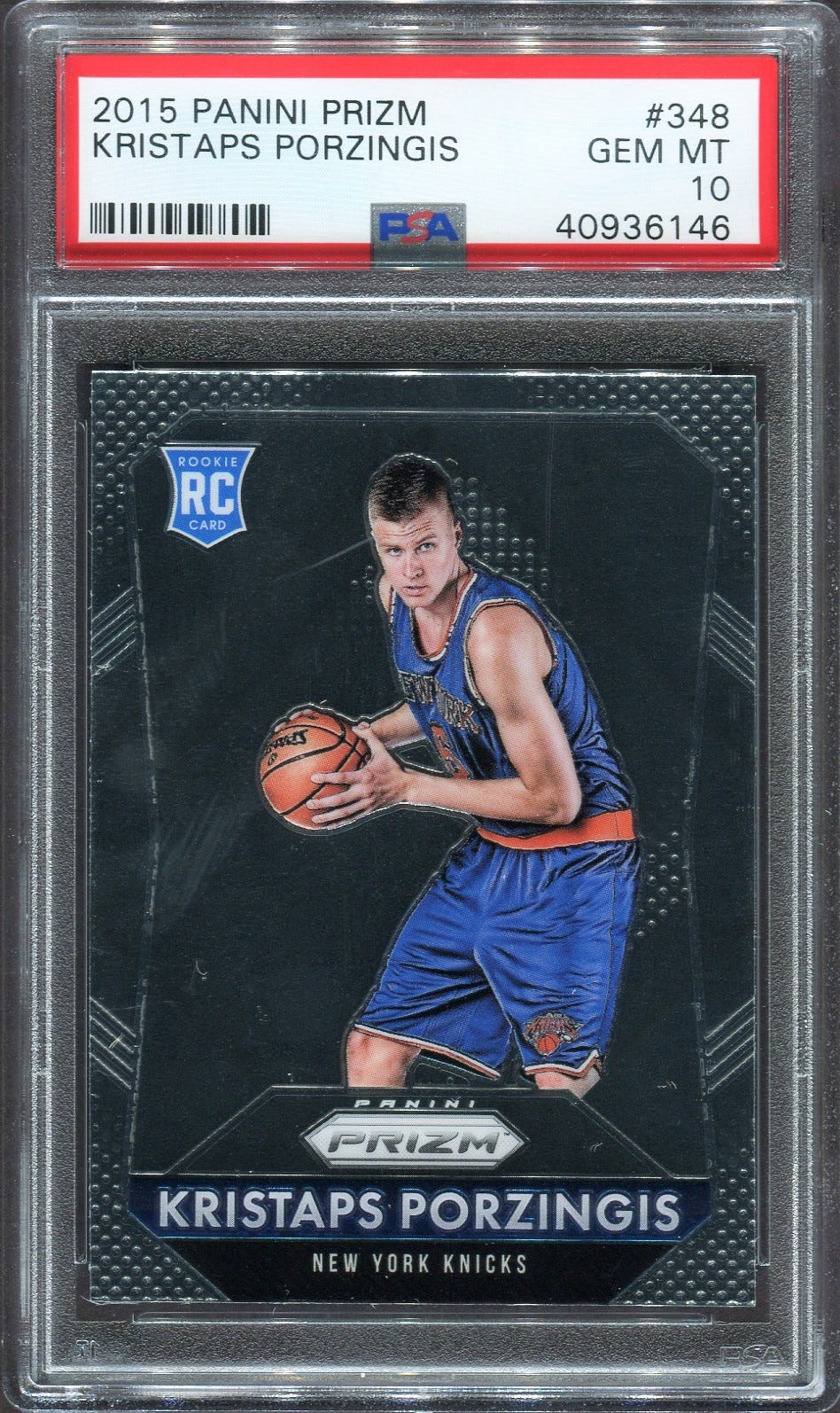 With all the new people jumping into the hobby I figured it would be best to tell them how to purchase and store their cards, after all, these are collectibles and it's important they're taken care of.
I'm going to assume the majority of you are buying Prizm RCs so that's what this post will be geared towards. I'll do a different one over the next week or so for higher-end cards (Immaculate & National Treasures) as they require a different level of protection due to the thickness of the card.
So yeah here's everything you need to get started.
How To Buy
1. eBay Account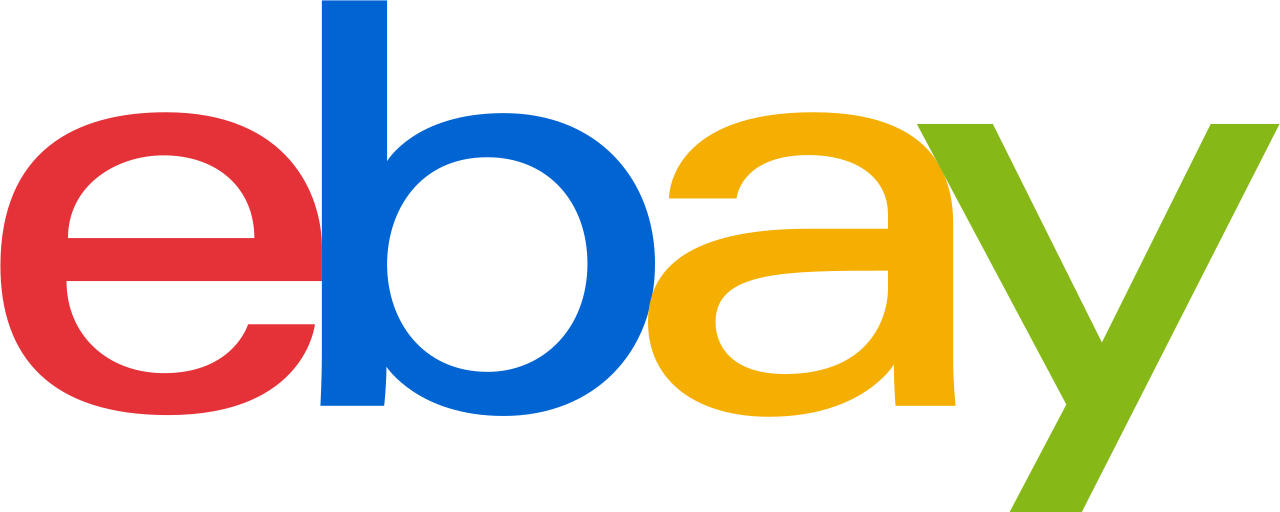 Recently someone reached out to me and asked me a few questions about sports cards. He wanted to know what the popular sets were and asked if I could help break down some of the parallels for him. Of course, I did, but then he followed up with a question that I kind of thought everyone knew and that was where do you get the cards from.
For those of you who don't know, the answer is eBay. Yes I know they're not a sexy platform, but right now it's where all the volume is (hopefully that changes soon… come on Stockx). Simply search the player you want, followed by the set you're looking for.

If you're looking for a parallel then simply type that in (e.g., D'Angelo Russell Prizm Silver PSA 10), it's rather simple. Typically when I'm looking to invest I like to go for base rookie cards that are graded PSA 10, because they're so many parallels within the Prizm set these cards can be rather tough to sort through, if you're looking to invest similarly then feel free to use this link to help you expedite this process.
2. COMC Account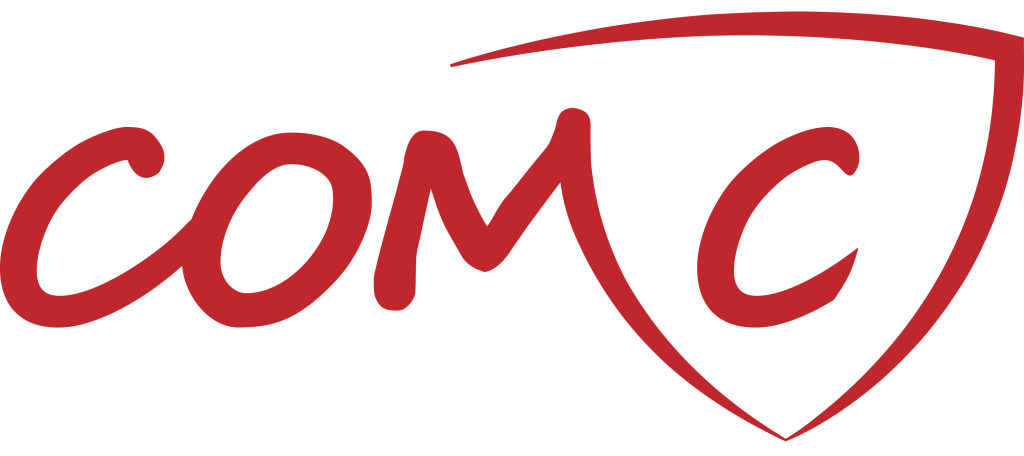 Everyone isn't fond of eBay, especially sellers. eBay takes 10% and it cuts into a lot of investor's profits. So some use COMC, it's a website similar to eBay, but it's dedicated to sports cards. The fees are less for the seller, which usually translates into the card being cheaper for the buyer. It still hasn't outpaced eBay in terms of card sales, but you do see them gaining more and more market share every year.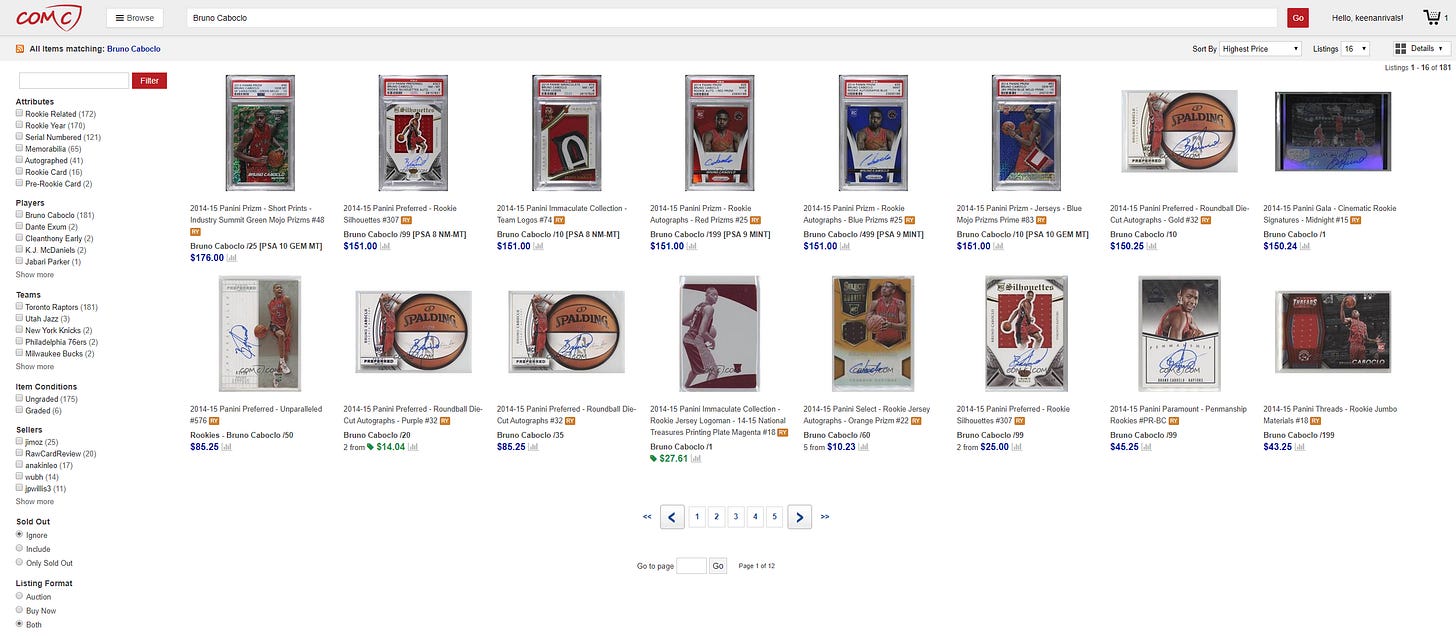 Another cool thing about the platform is that you don't actually get a card. They keep it in a warehouse for you. This is huge to those of you who don't actually want to keep your cards in the house, maybe you smoke or have a dog or just don't want the extra clutter. If you use COMC it pretty much eliminates all of that and your experience is closer to buying gold or a cryptocurrency.
Now I know some of you enjoy this for the pure fact that it brings back memories, sure you want to make an extra buck, but that tangibility is the icing on the cake. No worries, COMC allows you to ship the cards to you, but trust me, it's best to do this in bulk, otherwise, you'd be taking a nice chunk out of your profits as you have to pay for shipping.
3. Blowout Card Forums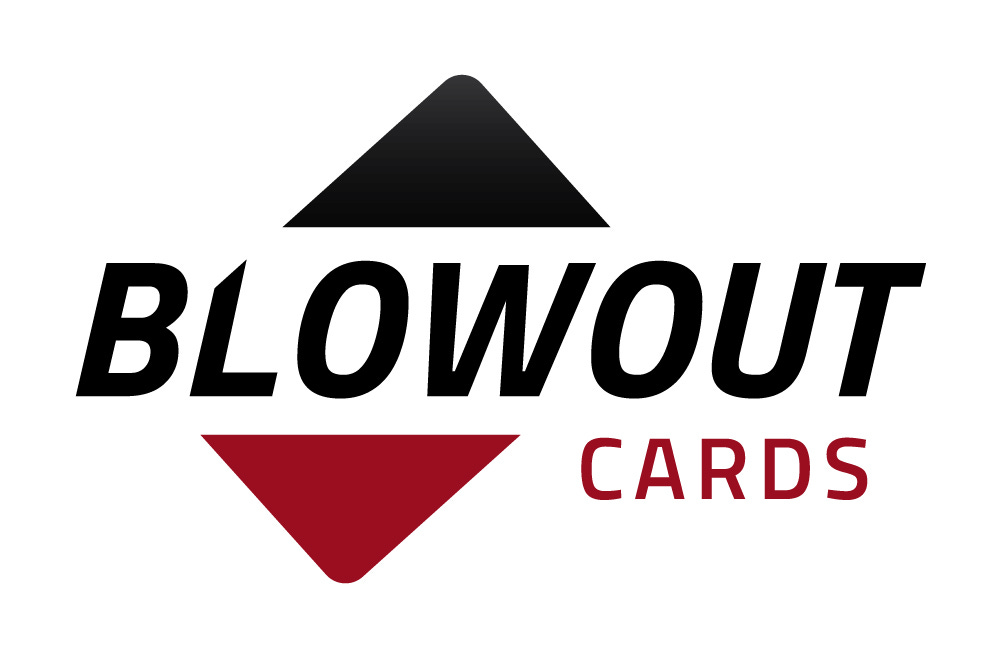 Twitter is a great place to start talking about cards, but if you want to take a DEEP dive into the hobby then you have to go elsewhere. Blowoutcard Forums is that place. It's all things cards, you can talk about who you think will blow up (though they are more hobbyists then investors) or you can buy up some cards and accumulate.
My only advice here is to actually be apart of the community, don't just go there to shill your player… they can see right through that.
---
Storing Supplies
Alright, so that's where you need to be to get cards, now let's talk about what you need to do once you get them. I'm going to guess that you guys are going to be buying graded cards, no one wants a PSA 10 with a scratched casing, it's important to keep that mint as well.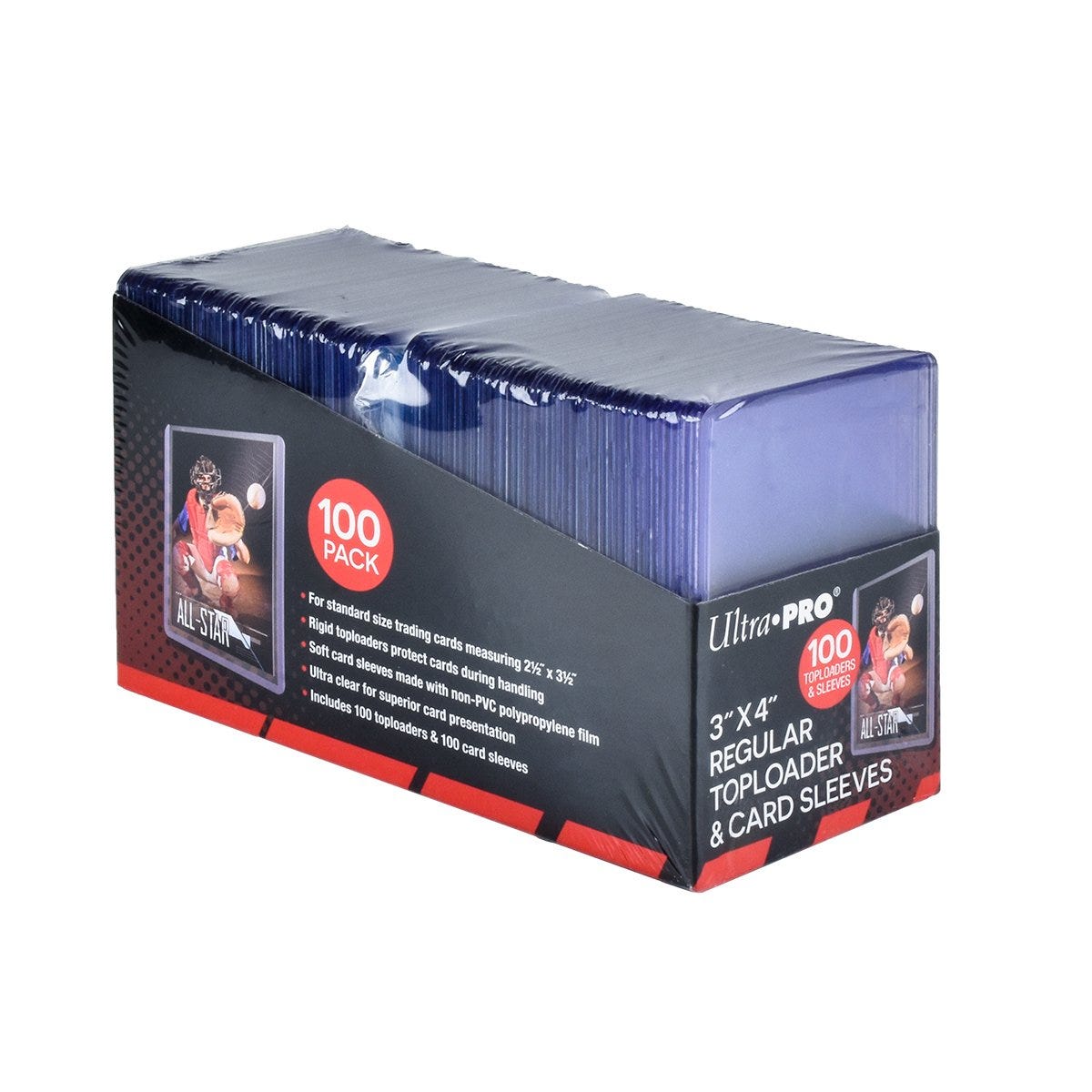 Insert the card into a penny sleeve, then into top loader, very simple stuff here. Once you put This is obviously for RAW cards, graded ones already come incased. I prefer to buy my top loaders by the bulk (100ct) as it saves on money and shipping. I also like them because they come with the penny sleeves, which you'll need as well. but buy the quantity in which suits you best.
Don't sleep on these, they're less than $5 and if you're going graded these are pretty much all you need to protect the surface of your card. I'm a PSA guy so I pay a little more to get the "perfect fit" ones, but if you plan on buying both PSA and BGS then just go with the standard ones. The cool thing about graded sleeves is that they work for RAW cards too. For the most part, you want to put the card in here before shipping so that the card doesn't come out of the top loader.
I'm a big Gary Vee fan, but I recently saw him displaying his cards on a shelf in his office. Obviously, I get it, he's showing his cards off and that's his personal preference and you know what, if you have a safe area where you can just lay your cards out then, by all means, do you, but me, I need a box.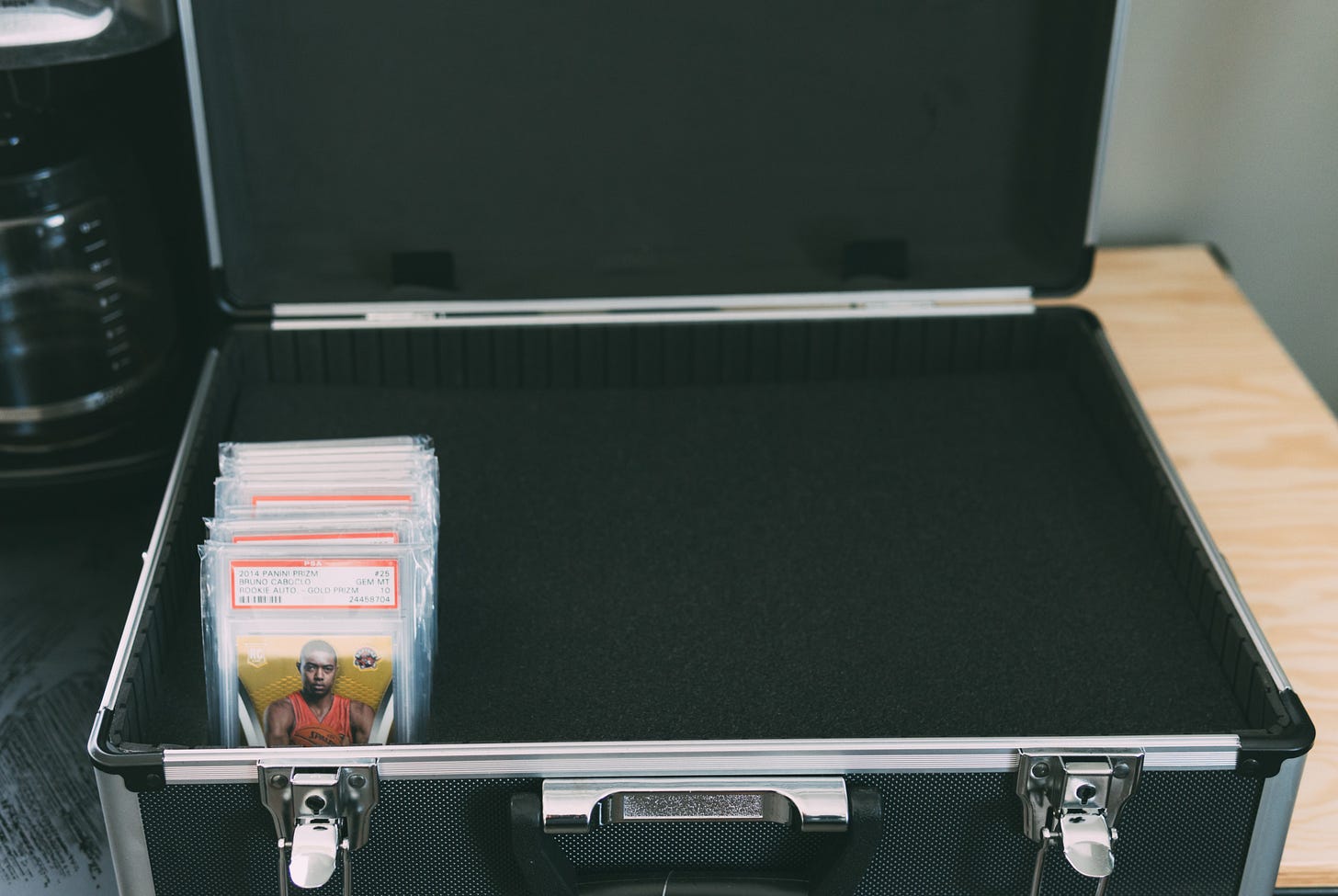 Storing your cards in a box help protect the cards, you know from simple household mistakes (spilling coffee or knocking the card over) to more harmful things like sunlight… Yes, sunlight can be bad for your cards. I recently picked up this case from Harbor Freight and I can't recommend it enough! I know some of you might think it's cheap, it's not fireproof or waterproof and I'm sure a few you will see it as expensive, but when you compare it to other cases (e.g., Card Case Pro Graded Card Box) it's a steal!
Having a case isn't just about protection though. It can also help you make sales. Aesthetics is everything right now, having an attractive kit or layout might get your more attention, this is important in a world where you have to compete with, well, everyone else who owns your card. What makes your auction or listing more special than the next? Sometimes it's the effort you put into it!
Now if you don't care about aesthetics then you can get a plain Jane box, again, I wouldn't be showcasing this or posting it on Twitter, but it's perfect for storage… Ugly, but perfect.
And that's pretty much it, probably not as difficult as you thought… right?
This one is for the people who plan to send their cards off to PSA, BGS, or whatever other grading company. When shipping a card to these companies they ask that you put them in card savers, not top loaders. Only use Card Savers when grading, it is not ideal to use in any other situation, as they offer less protection.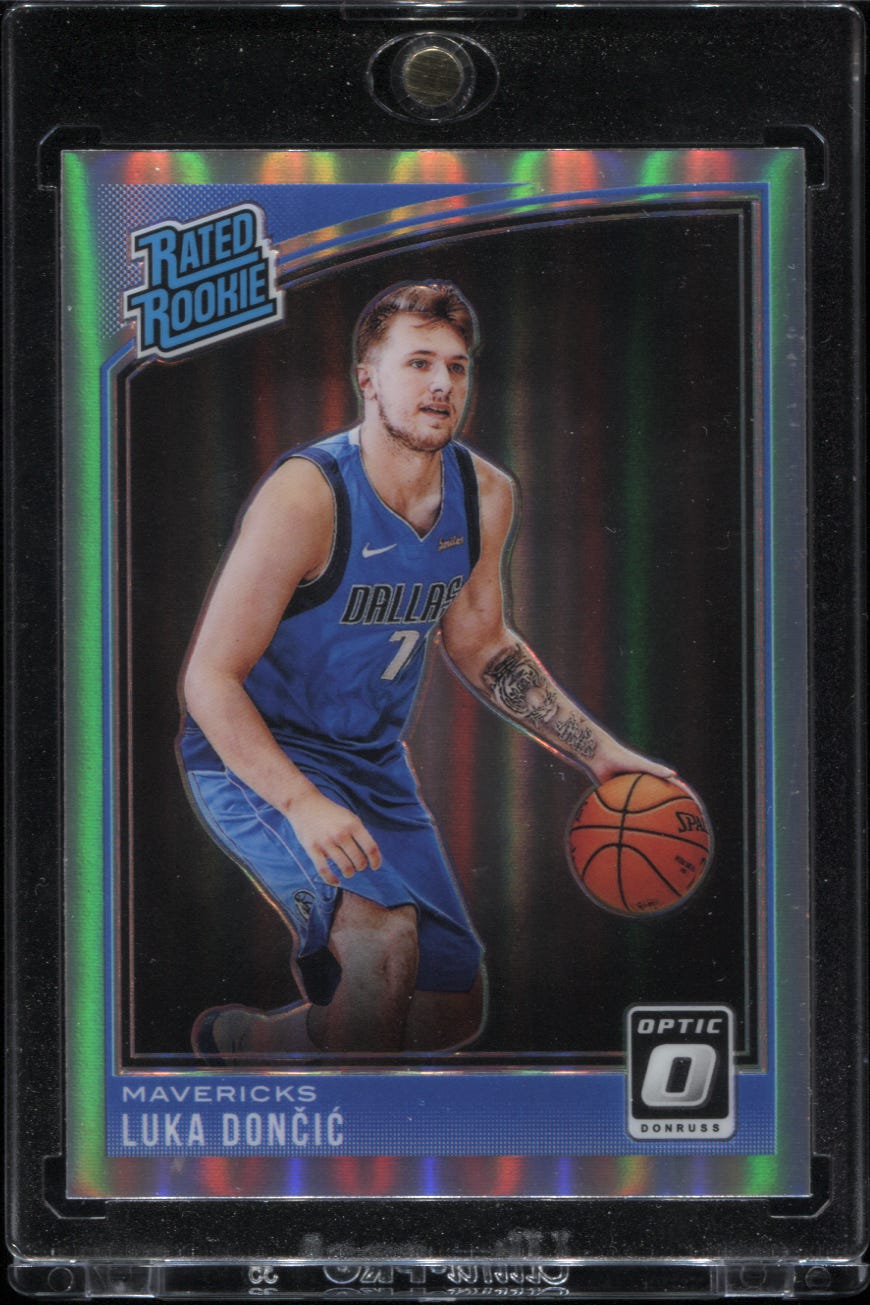 These aren't necessary, but I like to use them. I think they help separate my auctions from the normal ones when listing on eBay. They come in all shapes in sizes, but if you're buying mostly Prizm/Optic cards then you'll be fine with the 35-point (these work for all standard cards). Fun fact, I only own a few of these. I never store my cards in them, just use them over and over to scan my cards to add appeal. It's best to grab a few in case one gets scratched up.
---
Shipping Supplies
Okay, so we know where to buy the cards, we know how to store them… now let's talk about what to do once you sell one. Oh yeah, for those of you who are wondering, you sell the cards where you bought them at, Twitter and Facebook might be another avenue, but I tend to stick with eBay and Blowoutcards (I buy off COMC, but rarely sell there).
1. Scanner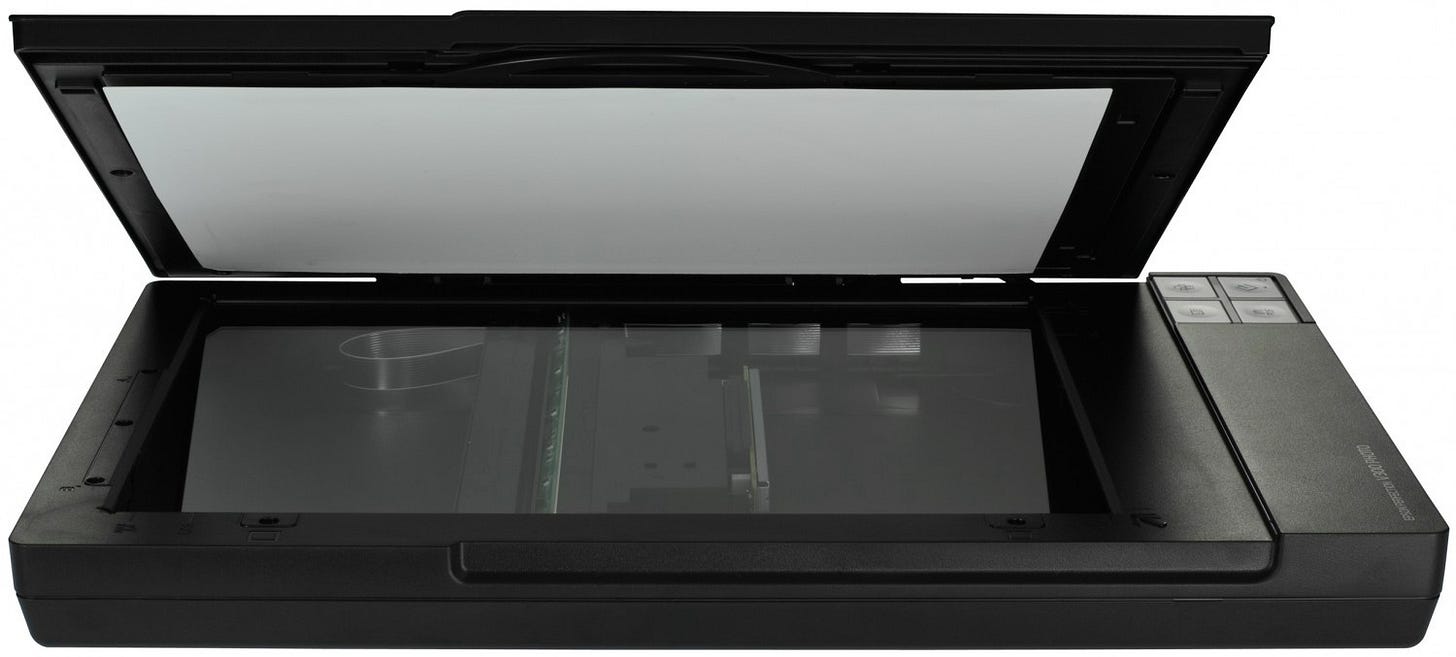 Epson V300 Photo Scanner
I think this is one of the most important things to invest in, however, some people simply use the image that the previous owner of the card had. I'm big on aesthetics so I had to own my own, there's nothing I hate more than a bad scan so I wouldn't do that to those who shopped from me.
Scanners can be expensive, but I managed to find one that did a pretty good job for a rather cheap price, you know if you're okay with second-hand tech. This scanner will only set you back $40–50 and it takes some amazing scans.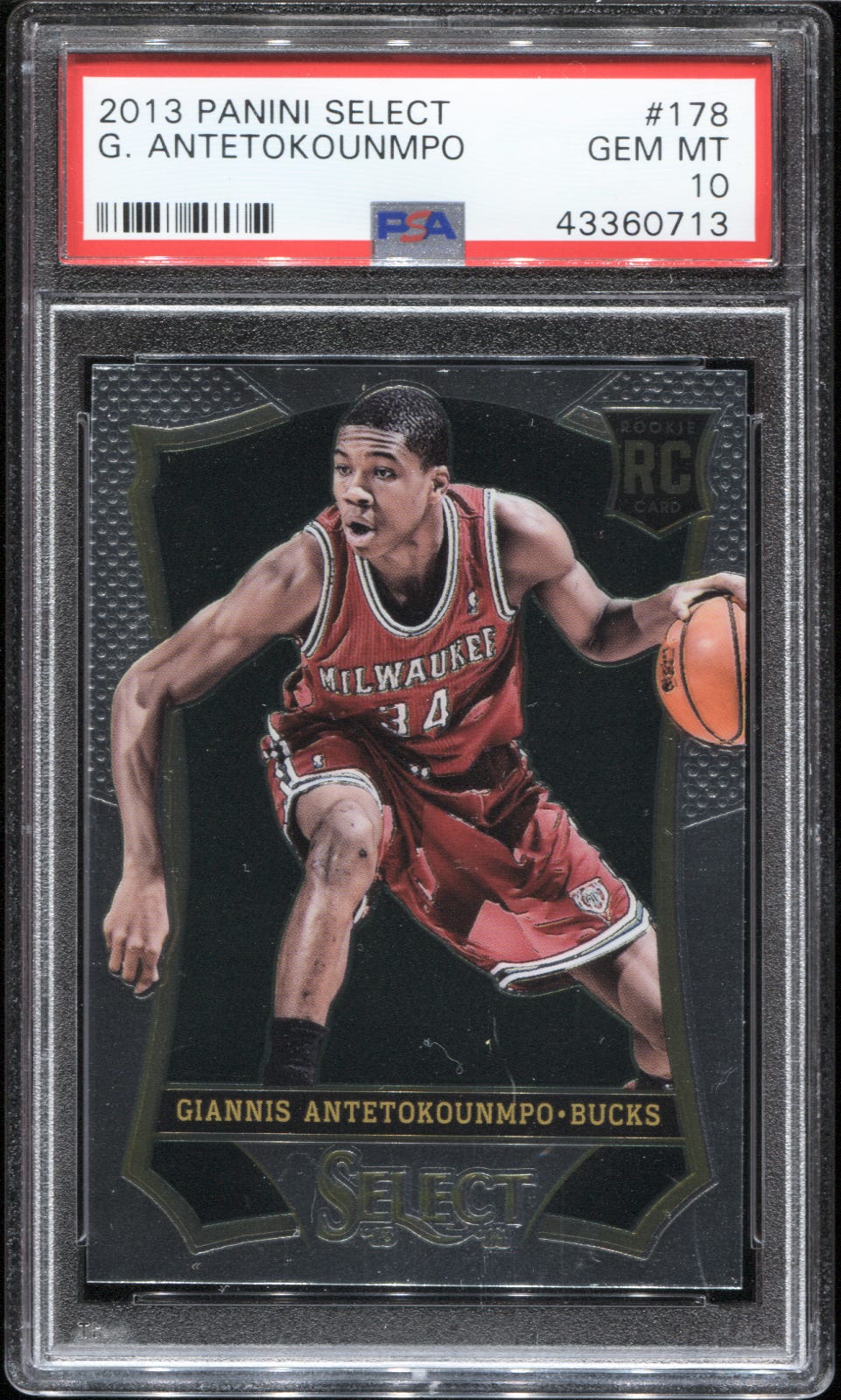 Not bad, right? If you want to pick one up here's the link, otherwise you might way to do your own research on which one to buy.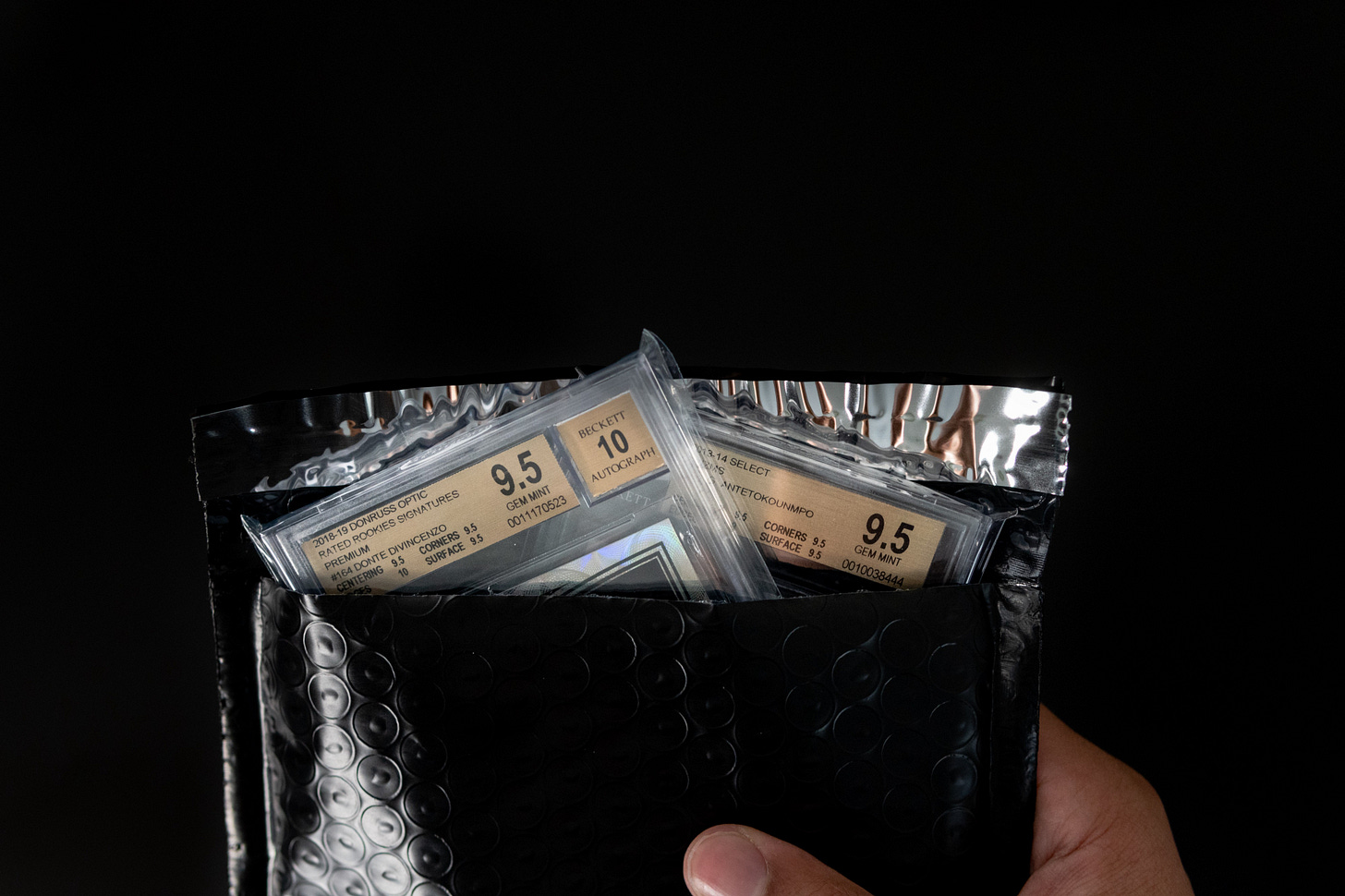 I've bought more cards then I have shipped out over the last few months, but one thing that I noticed is that people are double wrapping their bubble mailers. When I open my package, I typically find another package inside of it.
Now I'm not sure why this is happening, but I'd say about 90% of my packages come like this. I always try to respect the market, so whenever I sell, I do the same.
However, I'm cheap, sending 2 mailers cuts into my profits, so what I tend to do is take the mailer that my card came in and use that as the inside mailer, I then place that into a new bubble mailer and ship it off. This saves me about $.26 per transaction.
3. A Printer
If there's is one thing you need to take from this article… It's this. YOU NEED A PRINTER. The last thing you want to do is wait in line at the USPS store trying to ship off some basketball cards. It's literally the worst thing ever.
And I know what you're thinking; I need a printer & a scanner? I can just get a 2-in-1! NO!!! You need one of each, the scanners that come equipped with printers aren't typically designed to scan items like cards. I use a printer that allows me to print and stick my label to the bubble mailer, but if you don't want to make the investment in this then I totally understand (though after a few cartridges of ink you'll probably be wishing you did), a simple printer will work, you'll just need to tape the label on yourself.
If you do it this way you can simply drop your cards in the mailbox (I do this with lower-end transactions, they're doubled wrapped so they should be all good) or take them to the post office and not have to wait for them to scan and weigh each one individually… You're an entrepreneur, time is money.
And there you have it, that's all you need. Now all you have to do is just pick the players!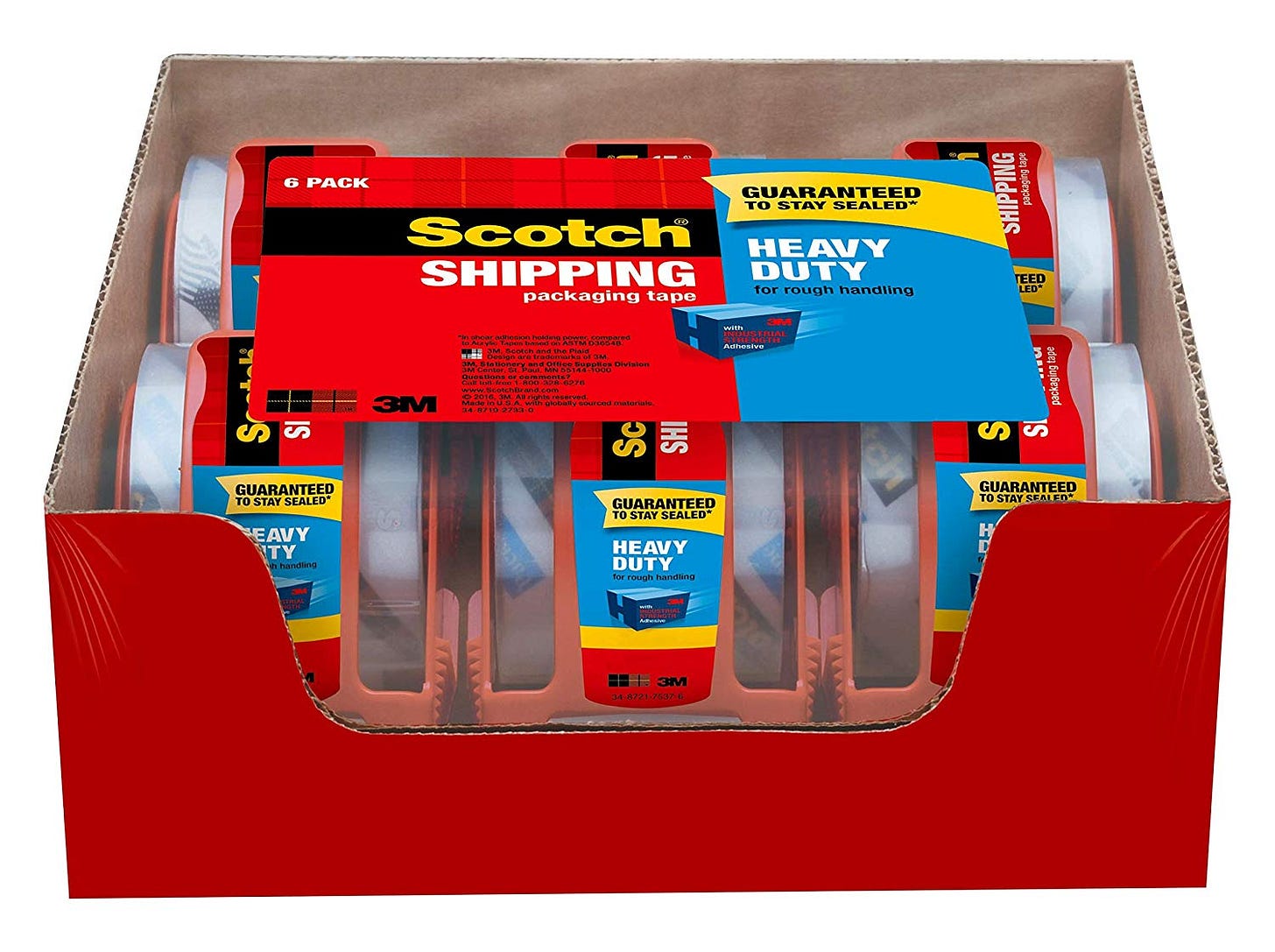 You'll need this… A lot of it. I don't think I need to explain why. But again, I buy mine in bulk as it's much cheaper than you're local retail store or post office.
---
If you want to keep track of what I'm buying and when I'm selling then follow me on Twitter @HighUpsideShow also, check out the podcast, I need everyone's support to help get it noticed!
Disclaimer:
The High Upside Show does not guarantee the accuracy, reliability, or completeness of any information provided on our website or any of our affiliated pages. All information provided is for educational purposes only. The High Upside Show goal isn't to tell you how to spend your money but to simply show you different options within the sports card market.
You are responsible for your own investment decisions. The High Upside Show will not be responsible for any decisions you make, as we highly suggest that you do your own research before making any commitments. If you ignore our advice to do your own research and you chose to buy/sell solely off the information that you see on our site, then you have made a conscious, willing, free, and personal decision to do so.
The High Upside Show is an EPN affiliate program. By clicking eBay links in articles, as well as the newsletter, you acknowledge that The High Upside Show receives a commission on sales from eBay.