This installment of the High Upside Show is free for everyone. If you would receive an email like this every morning, as well as gain access to my investment journal then check out the premium newsletter today!

---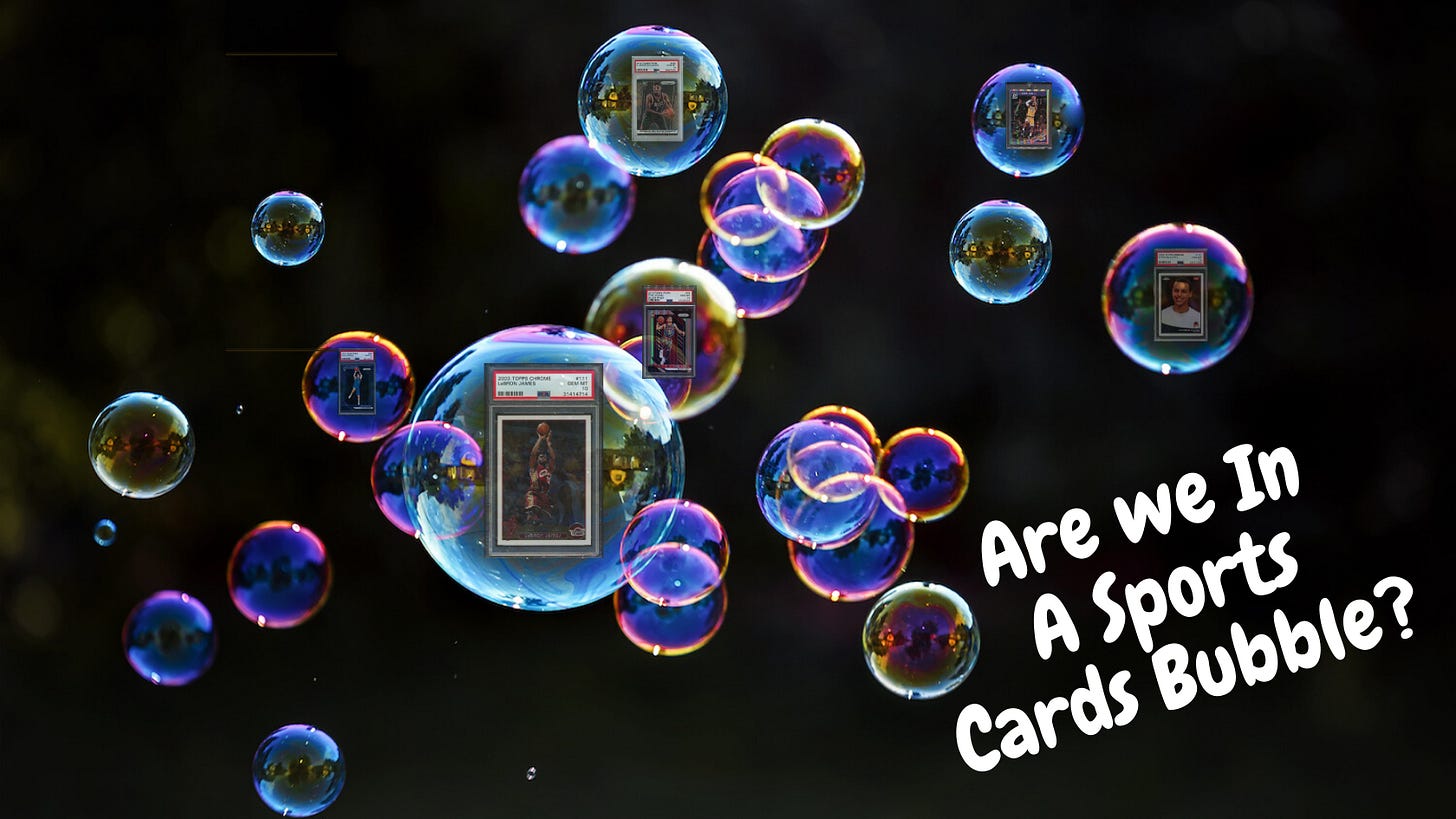 These last few weeks have been crazy, so crazy that… I haven't even had time to write about it. Every draft of mine has to be reedited or completely rewritten because we continue to reach new highs. It makes me wonder, is this sustainable?
I know you guys are asking the same question, simply because you ask me every day, but rightfully so. Everything has 4-5x, not even Bitcoin has done that this year, that's definitely going to raise some concerns!
So yeah, you guys have been asking my opinion, well here it is.
The sports card market, in general, is vastly undervalued…
I know, shocker! But think about it, we're talking about sports, you know, basketball, baseball, soccer, football. We literally stop what we're doing to watch these events, in fact, sports are probably the only event people watch live anymore, everything else you can record or find out what happened on Twitter. It's why the Superbowl Ad is so popular, it why the NBA just got a new TV deal, these are literally the people who carry brands like Nike, Under Armour, and Adidas.
If they can provide those companies billions of dollars in revenue then why wouldn't they be able to do the same thing for Topps or Panini? People wait in line for iPhones, pull all-nighters for Yeezy and Off White's, why wouldn't it be the same for sports cards?
We're In a Bubble, But It's Not Ready To Pop!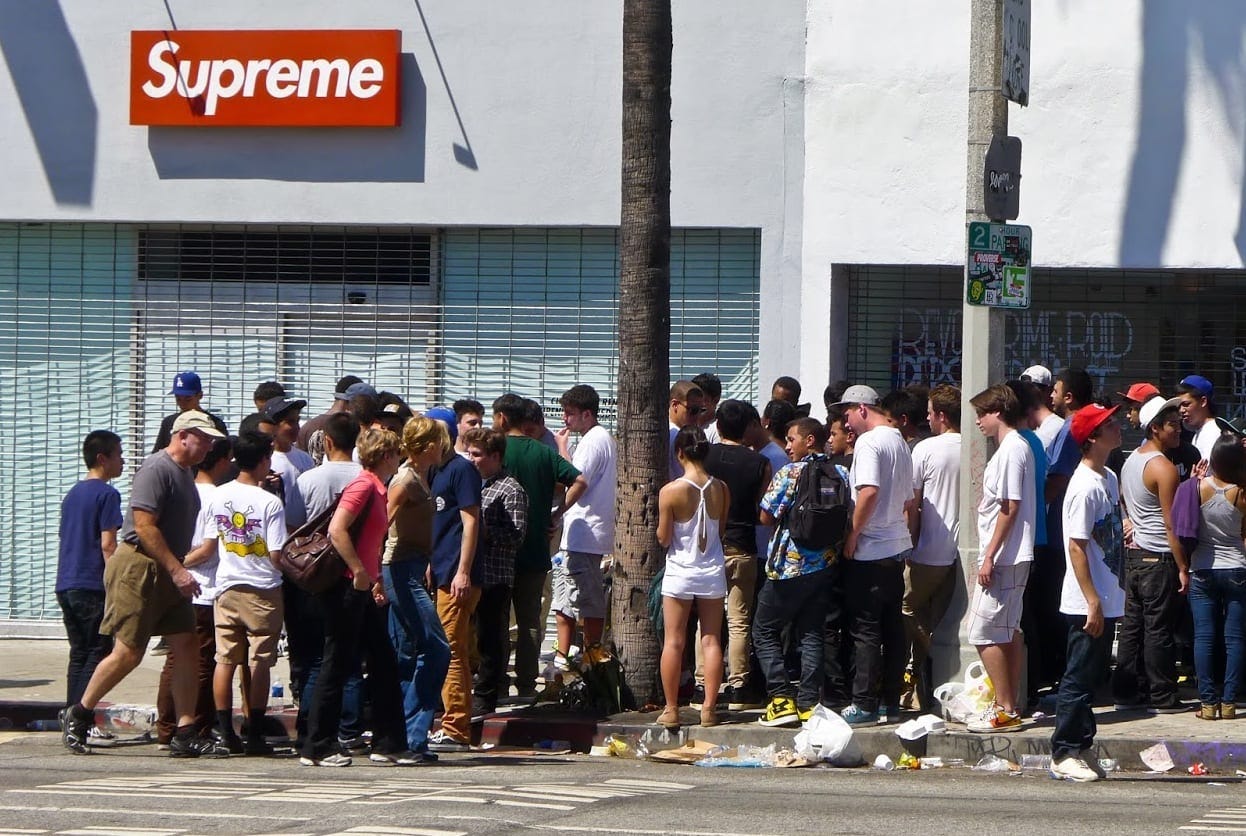 The market is undervalued! We haven't even gotten to that level yet. We're at "I can't find Optic inside of stores because someone bought it all level, but man, imagine, I had to camp out at Walmart to buy Optic… That's the future and once that happens we'll likely be looking at these prices wishing we could go back.
Now that's not to say all cards will pump or stay at there current prices. There's a chance many of them may take a huge dip. That's the beautiful thing about sports cards, they're pegged to a player's performance (usually). Meaning if Luka Doncic starts to shoot 3-20 for the remainder of the season then he's likely going to go down. Same with Kevin Durant, if he comes back moving like an odd man then his legacy might fade.
But as you can see, those are performance-based reasons. This whole modern junk era, were in a bubble, cards are over-produced non-sense won't be the reason. You know why? Because cards aren't overproduced! Not yet at least.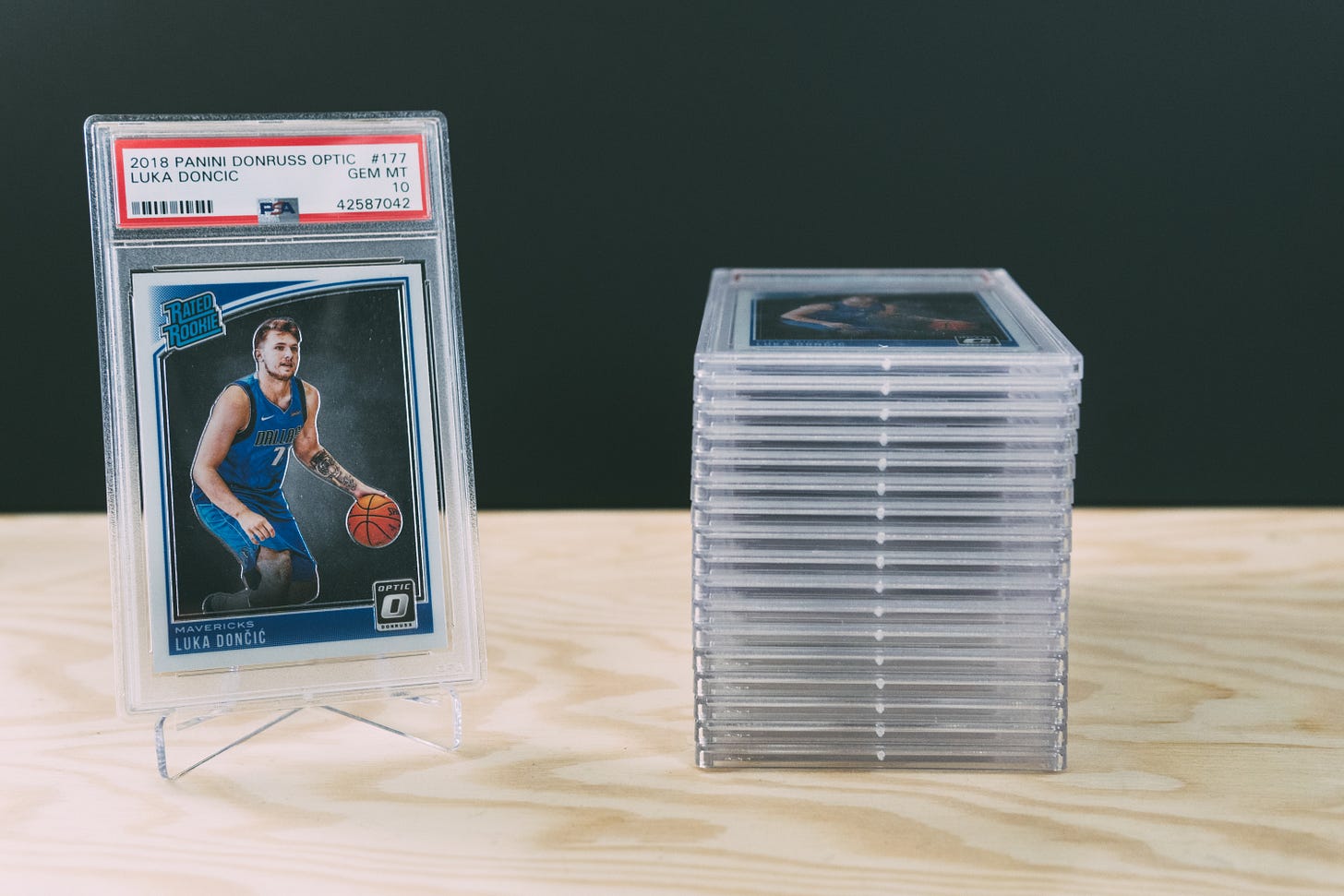 Yes, there's 10,000+ Luka Prizms and yes, they're 10,000+ Acuna's Topps Update RCs. The print run is much larger then it was a decade ago or even 3 years ago, but we also collect/invest differently then we did in say 2004. Back when I bought LeBron cards it was my goal to have every LeBron rookie (boy was I ambitious), now, in today's time I don't think like that at all. No one cares about Luka's Absolute rookie card or his Revolution rookie card (though they should) they're taking their hard-earned money and buying as many Luka Prizm as possible.
The print run may be larger, but if we're buying 10-50 of the same cards then the demand will be there. Think about the player you like? How easy is it to get his cards right now? Is the market flooded?
I've been trying to buy some Shai Gilgeous-Alexander cards for weeks now and there simply aren't many to pick from. When one occasionally does pop up I'm either outbid or someone gets to the BIN (Buy It Now) faster.
The supply is high, but the demand is there, people are buying and they're buying in LOTS!
The Truth
sooo we buying Steph next?
I made an Instagram post yesterday showing you the market cap of cards. What it showed was that Luka isn't overvalued, but that LeBron and Steph and Giannis are undervalued. Their cards have so much more room to grow, but they haven't yet because we're reaching uncharted price territory. We've never seen cards consistently cost this much, but it's just a matter of time before it becomes the standard.
Look at hobby products, I was around when 2003-04 Exquisite came out. People were legit going crazy that a pack of cards was $500, but to you, the modern consumer that doesn't seem all that crazy right? You just paid $450 for a box of Select, you just cleared Walmart's inventory and bought $2k worth of Optic blasters. $500 is chump change.
The market matured and now damn near every box of cards is $500. Like think about it, Select is $450 for a box, you don't think the Zion rookie card from that box should be worth close to that? After all, that's why you're buying the box right? Because you're hoping you pull Zion?
As the prices of the boxes go up so should the cards, the cost to enter is a lot higher now, so the prizes should be as well. Same with 2003-04 Topps Chrome, a hobby box is $5,000, shouldn't the LeBron in perfect gem mint condition be worth more than the box? After all, it's why you're buying the box right? To pull a LeBron?
These cards are insanely undervalued guys… wake up!
Don't Listen To Me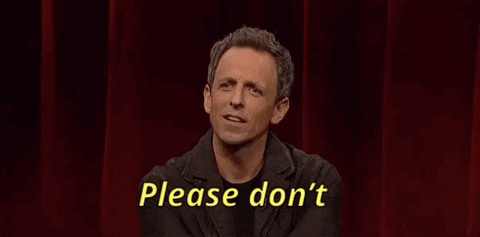 With all that being said, this is just my opinion, how I view the market may not be the same as others. But I don't find it odd that the prices of cards are up, just like I don't find it odd that mediocre NBA players are getting huge contracts. The sport is reaching a new level, both in the card world and in the real world. Just make sure you do your research and invest with a strategy and you should be fine. If you guys want, I can do a blog post letting you know how I divvy up my investments. Let me know in the comments!
---
If you want to keep track of what I'm buying and when I'm selling then follow me on Twitter @HighUpsideShow also, check out the podcast, I need everyone's support to help get it noticed!
Disclaimer:
The High Upside Show does not guarantee the accuracy, reliability, or completeness of any information provided on our website or any of our affiliated pages. All information provided is for educational purposes only. The High Upside Show goal isn't to tell you how to spend your money but to simply show you different options within the sports card market.
You are responsible for your own investment decisions. The High Upside Show will not be responsible for any decisions you make, as we highly suggest that you do your own research before making any commitments. If you ignore our advice to do your own research and you chose to buy/sell solely off the information that you see on our site, then you have made a conscious, willing, free, and personal decision to do so.
The High Upside Show is an EPN affiliate program. By clicking eBay links in articles, as well as the newsletter, you acknowledge that The High Upside Show receives a commission on sales from eBay.