3 Things I Look At Before Buying A Player's Sports Cards

This installment of the High Upside Show is free for everyone. If you would like to receive daily insight on the sports cards market consider subscribing to the premium newsletter!
---
Every day I get a few people hitting me up on Instagram asking for investment advice. It's always a random player, that they are obviously big on, but for whatever reason, they just need that added reassurance. "Should I buy this Pascal Siakam, the Raptors have a big chance of making it out of the East?" "What do you think of Marvin Bagley, he's a beast but just got injured this year?".
Look, at the end of the day, I don't know. Everyone who is under 25 is a good investment. These players are professionals, with the right situation and opportunity they all can ball. Look at Devonte Graham, Malik Beasley, and Christian Wood, all players that were overlooked this off-season and then the right situation turned them into perennial all-stars. Quick humble brag… I did buy a lot of Christian Wood cards, super happy with that investment.
So yeah, I thought for today's newsletter it would be a good idea to tell you, why I bought Christian Wood. How did I come to the conclusion that he was a good investment? And what exactly did I look at before picking up his cards?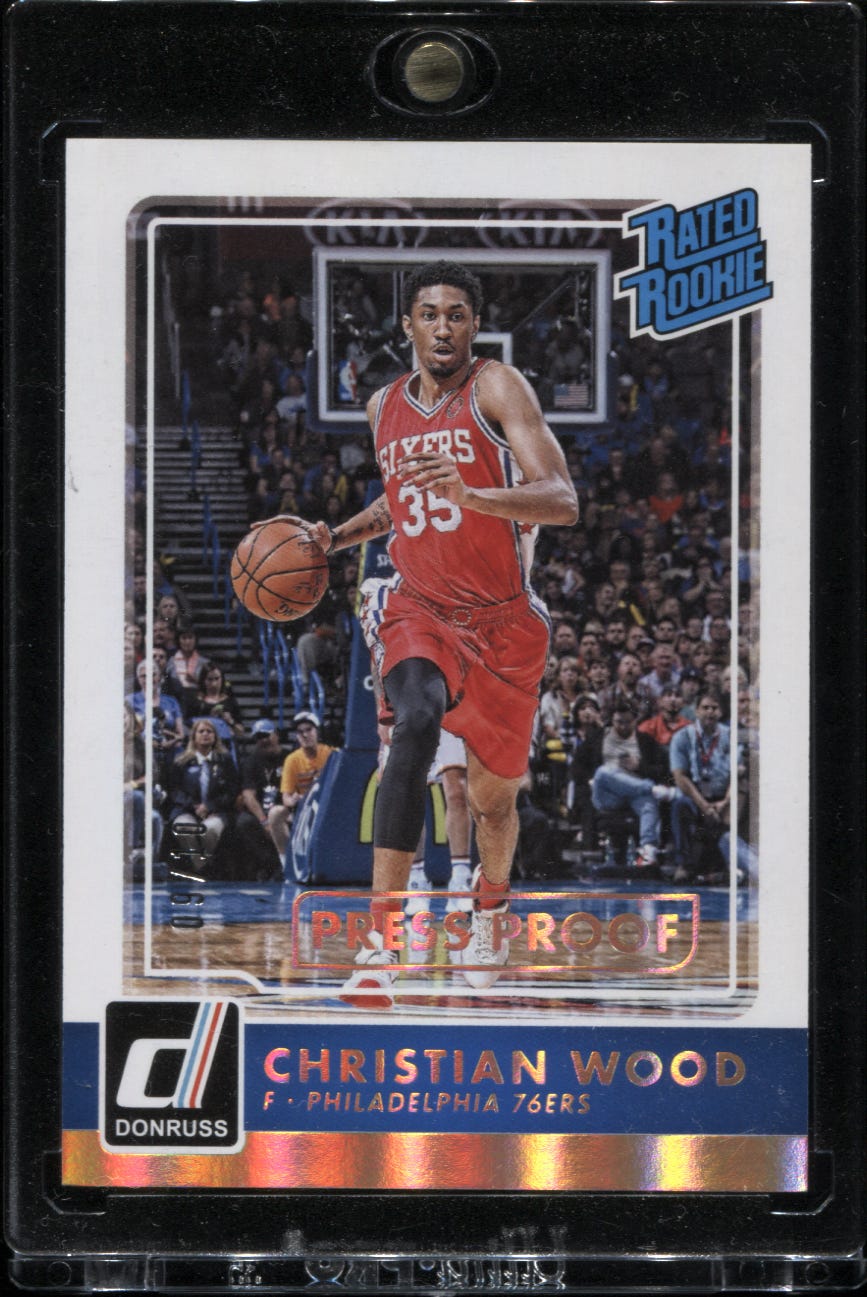 I have a 3 tier system, basically, the players have to checkoff each of my boxes before I buy their cards. If we're being honest, I do at times break this rule (I've done this for Bruno Caboclo and Christian Wood to a certain degree) but more times than often this checklist is pretty standard.
Over the last year, I've invested in players such as Trae Young, Luka Doncic, Michael Porter Jr., Donte Vincenzo, Kristaps Porzingis, John Collins, D'Angelo Russell, Brandon Ingram, and Jayson Tatum. Each of these guys I've profited off of and all of these guys checked the 3 boxes on my list… I'm not saying it's bulletproof, as I've lost money on players like Terrance Ferguson and Dennis Smith Jr., but it's definitely successful.
So what are the 3 things… Well for $9.99
I'm just kidding. That line would have been much funnier via the podcast, but I had to type it out anyway, a little morning humor can never hurt anyone.
Okay but seriously, the 3 things are;
FiveThirtyEight

Roster

Assist
Not what you expected right?
To me investing is very black & white or in this case black, white & grey. It doesn't take much to figure out who's going to be good and who's going to be bad. But yeah, let's break down these 3 criteria.
1. FiveThirtyEight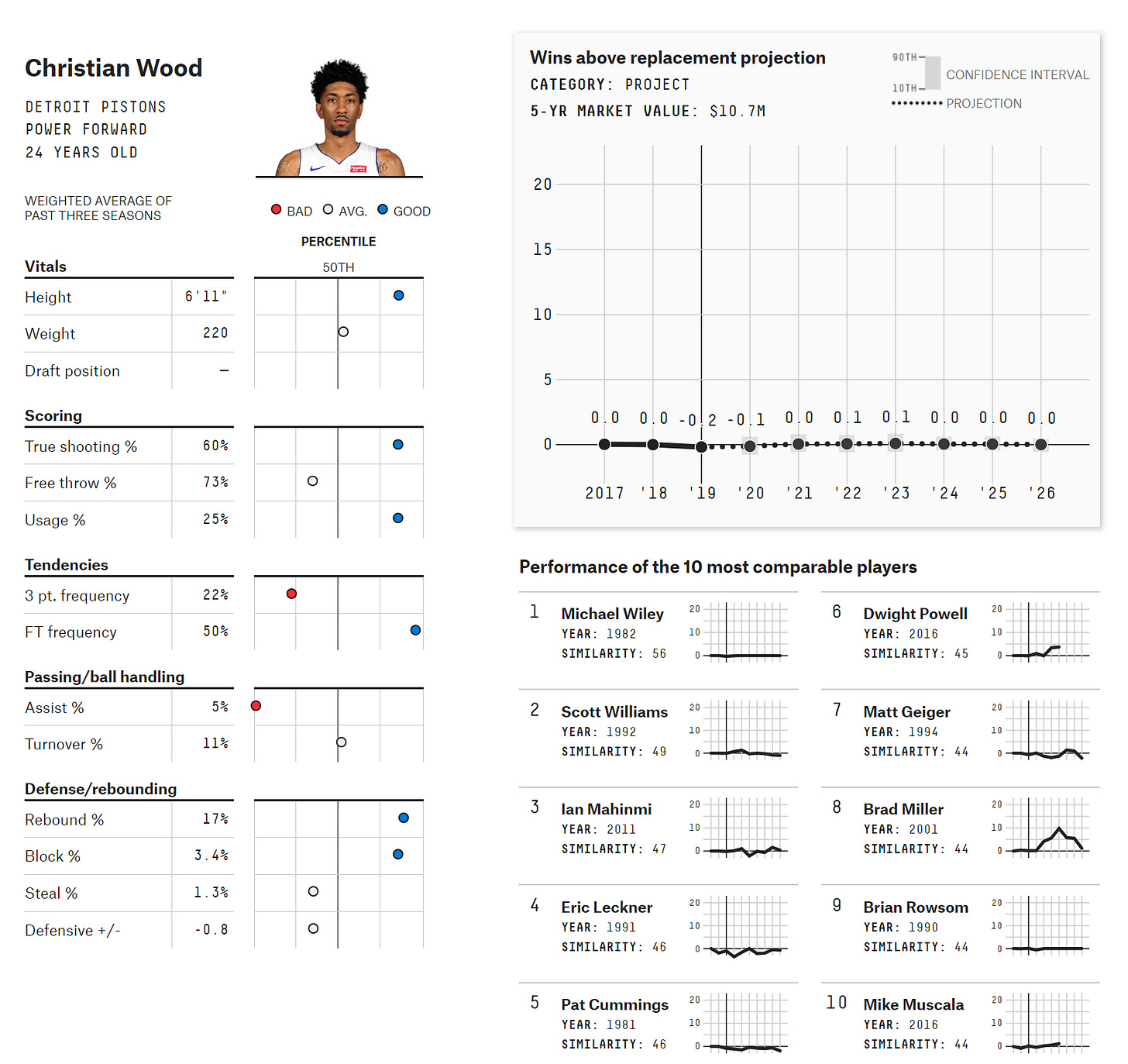 So let's stick with Christian Wood here for a second. The Pistons claimed him back in July of 2019, at the time, I had no idea who this kid was, but being a Detroit native I was intrigued. The first thing I did was go to FiveThirtyEight and look up his projections.

If you're unfamiliar with FiveThirtyEight then let me be the first to say you're welcome! This little tool is the first thing I check when I'm looking into buying someone's sports cards. Essentially it gives you a projection on a player's career. It uses data and a unique algorithm to determine if a player is a project, up and comer, future all-star or future MVP. It'll also tell you if the dude is a bum, though this category is rare for young players.

When I looked up Christian Wood it didn't really offer much in terms of his 10-year projection, probably due to his lack of playtime, but everything else looked good. What I saw was that Christian Wood was above average in terms of his height (given his position), his true shooting percentage, his free throw percentage, and his rebounding and blocks. What it also showed that his 3 point frequency wasn't too high and that his assist rate was low. Remember when I said I sometimes make exceptions, well for Christian Wood I did, as I'm looking for a forward who can shoot and handle the ball.

Why was that exception made? Well because I watched tape of course. After looking at these projections I always go watch highlights of players… I like to see if they're doing anything that stands out… You know can I get excited from your highlight reel… Christian Wood's highlight reel 100% got me hype!

What did I find in the highlight reel? Well for one Christian Wood is a far better shooter than I expected. His frequency may not have been high, but he's percentage was. He was also extremely athletic, it's not often that you see a player of his height be that offensively gifted while providing the same energy on defense.
2. Roster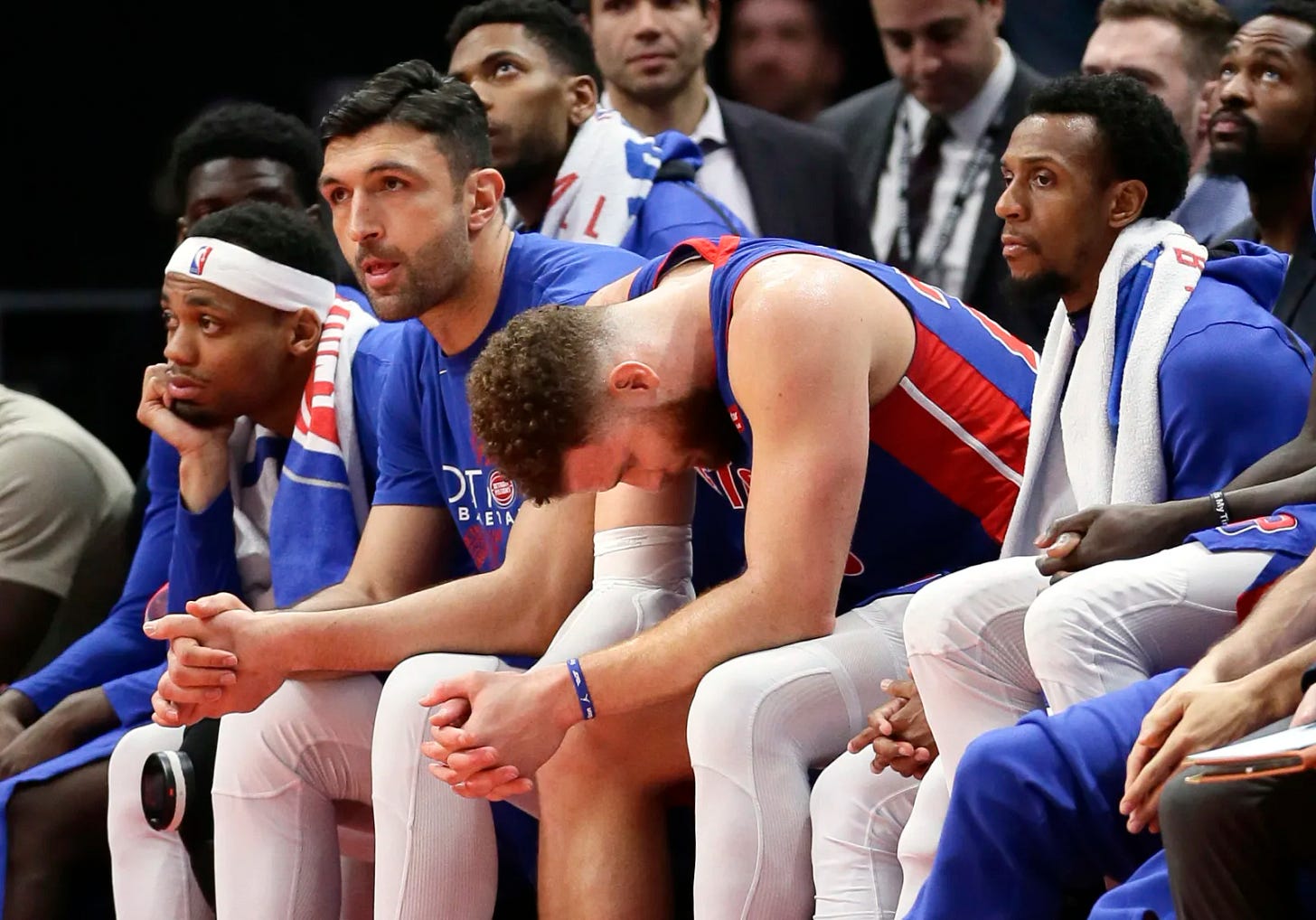 The Pistons needed to add some depth when it came to big men, but it wasn't for starter minutes. In front of Christian Wood was Thon Maker as well as Blake Griffin and Andre Drummond. I knew Wood had a chance to get more minutes than Thon and I also knew there was a big chance either Drummond or Blake would be traded during the season (I was hoping for them both to be moved). So it was clear to me that at some point during the year Wood would either be starting or getting starter minutes.

Now what scared me was that Wood was on the Pistons… Not really the best team when it comes to investing in sports cards, but his prices were so cheap that I felt it was worth it.

This is something I talked about in a previous post. What're your expectations for these players? For me, I was never expecting Christian Wood's cards to reach $50, but I did think that $5 was realistic due to his limited amount of cards. For me, buying a card at $1 and selling it at $5 was worth it, for other people, not so much. I also factored in my total investment cost… His cards were dirt cheap, I picked up the Donruss RC Press Proof /10 for $30 and I overpaid for that. So yeah, we had a potential starting forward, with the ability to shoot from 3, finish at the rim, rebound at a superior rate, and was projected to be an elite shot blocker… Sounds good to me!
3. Assist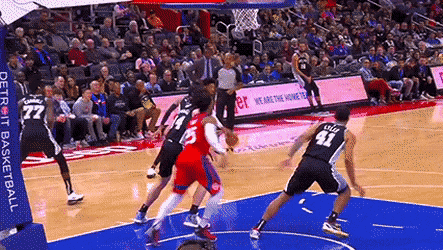 I'm sure this one stood out to you guys as odd. Assist is the final metric you look at? Not points? Not 3 pt. percentage? Nope… Assist! Look anybody can score, that doesn't mean they're necessarily a good investment. The top scorers in the NBA are rarely the best card investments, especially once you look outside of the top 5-10 players. Nobody cares about CJ McCollum or Andrew Wiggins or Collin Sexton. They're good players, they might be able to make you a few dollars, but we don't care about them.

I think a lot of who we invest in has to do with who has the ball the most. Who's pushing the ball up the court, who's making the plays. That's the player people gravitate too. We don't necessarily care about the assist average, but it can be used as an indicator to quickly figure out who might have the ball in their hand for the majority of the time.

Now Christian Wood didn't have the highest assist percentage, but he also didn't play the most minutes. His averages were skewed by the garbage minutes he did play. However, what I did notice was his ability to push the ball up the court. Christian would grab the rebound and head towards half-court, there was no urgency to pass the ball to a guard… Those are the type of players you're looking for. This player can also create his own shot, it's not unlikely that Wood won't take the ball from the 3 pt line and drive straight to the whole. This is something you have to look for when investing, especially as the NBA moves forward to this modern style of playing.

Think about it, who are some of the most beloved people in the hobby? LeBron, Giannis, Luka, AD, Kawhi, Stephen Curry… now, what do all those players have in common? They all have the ability to push the ball. Meaning none of them have to rely on another player to get their points. To me, that's so vital!

Now that Christian Wood is seeing consistent minutes I can look at his numbers and see that he still isn't an elite passer, but he does have stints where he shows off his court vision, I expect to see that number go up come next year.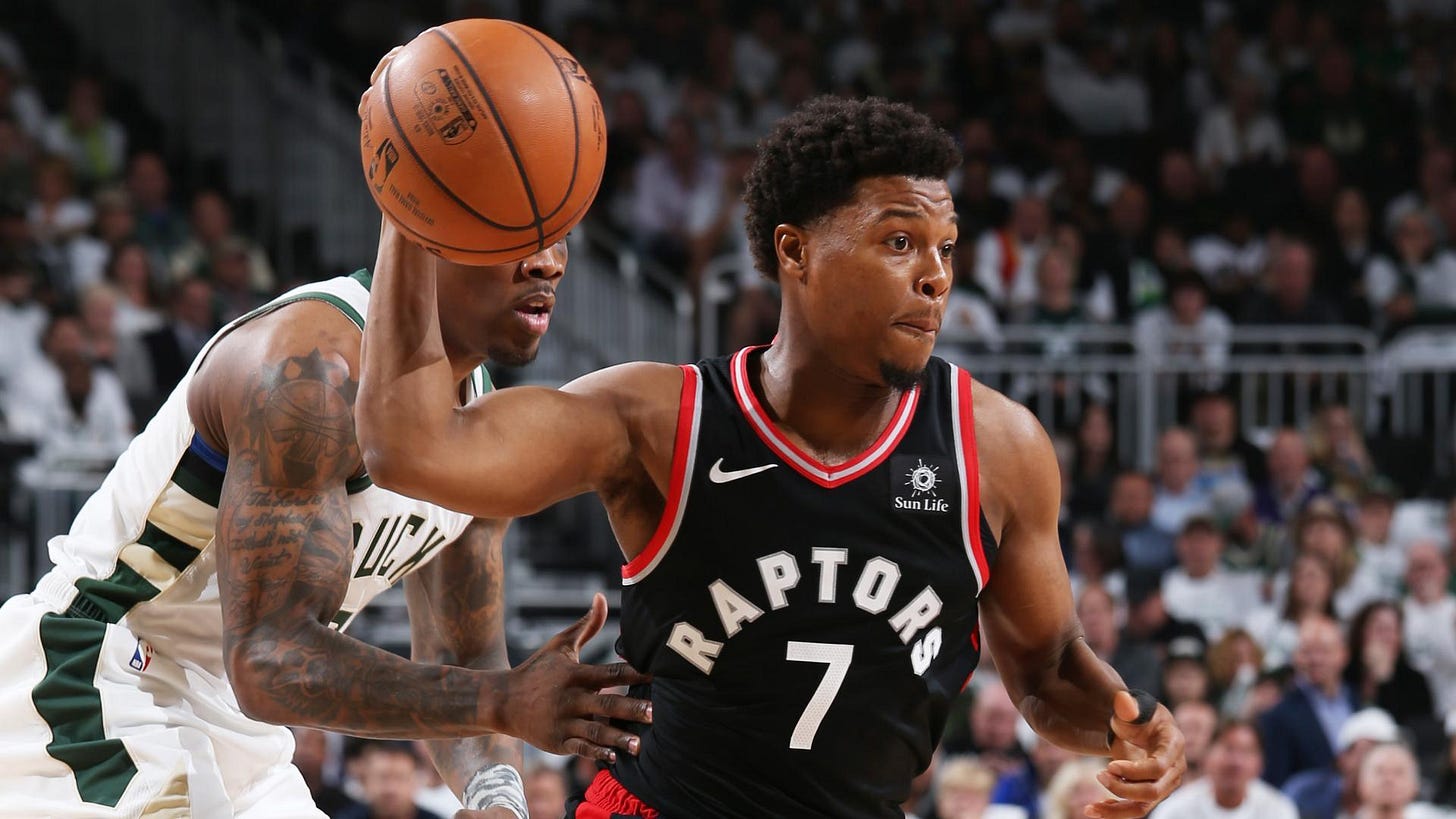 Now, of course, it isn't always a key indicator. I mean Kyle Lowry averages a ton of assist, so does Russell Westbrook and Spencer Dinwiddie… They aren't necessarily great investments, but they do check my boxes. This is just where you have to use common sense. Do you like Lowry as a prospect? Probably not. What about Spencer Dinwiddie? Might be able to make some money off of him, but probably not the best investment seeing that he's positioned himself as an elite role player.
We have to understand that everyone can't be an all-star. A lot of this is about timing. Do I think Christian Wood will go on to be an elite player? Not at all, he'll be lucky if he can make an all-star game. But that doesn't mean the window of opportunity to invest and make money isn't there. Investing in sports cards isn't about being right, it's about timing. Same with stocks, can you time the market? If so you'll win. So I'll leave you with this question. The player you're looking to invest in… has their time come? Do they have an opportunity to play? What does Five38 say about them? Don't just look at the 10-year projection, but look at everything. Lastly, do they have the green light to push the ball on the team? If the answer is positive to all these questions… Then your guy just may have as hot.
---
If you want to keep track of what I'm buying and when I'm selling then follow me on Twitter @HighUpsideShow also, check out the podcast, I need everyone's support to help get it noticed!